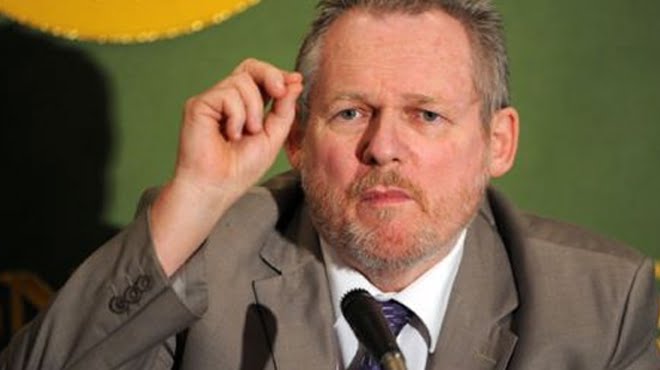 According to SAnews.gov.za Trade and Industry Minister Rob Davies says government's incentives have helped to leverage R57bn in investments over the past year.
The Minister said this when he tabled the department's Budget Vote at the National Assembly on Wednesday.
Addressing members of Parliament after briefing the media earlier in the day, the Minister said the tax incentives amounting to R10bn have resulted in long-term investments that have saved struggling factories.
"…Across the Department of Trade and Industry's (Dti) main incentive schemes, R57.1 billion in private-sector investment is being leveraged as a result of the Dti having provided incentive support during the last financial year of approximately R10 billion.
"This support is provided to a wide range of local and domestic companies, one thousand seven hundred and seventy in the last financial year to be exact," he said.
The Minister said he has visited many of these factories in the past year and he can report that these government contracts have created a mood of optimism on the shop floors and factories.
"Industries that appeared to have no future and where assets were being run-down prior to being sold for scrap have been revitalised and long-term investments – including in machinery, people and skills – are being made which augur well for these industries' future," he said.
More focus on creating black industrialists
Minister Davies said due to a continued shortage of black industrialists, the department would focus on supporting qualifying black industrialists in the year ahead.
The Minister said it remained an impossible task to build an inclusive and stable society when some sectors and industries remain largely untransformed, and where established sectors are perceived as monopolising access to government resources.
"In the coming year, we will focus on supporting qualifying Black Industrialists through access to funding, incentives, soft loans, market access, procurement opportunities, training and capacity building, matchmaking and information sharing, research and innovation, assistance to meet quality standards, productivity enhancement support, and economic infrastructure.
"This support will be provided through collaboration with development finance institutions, state-owned companies, the Council for Scientific and Industrial Research and the South African Bureau of Standards, along with other private and public institutions.
He said about 50 applications have already been received and are being considered by the department, covering sectors such as Agro-processing, Chemicals, Cosmetics, Pharmaceuticals, Mineral beneficiating sectors, Oil & gas, Automotive, Rail, Clothing & Textiles, Green Energy, Capital Equipment, and ICT.
"We are grateful for the many messages of support we are receiving from the private-sector and – increasingly – firm offers to collaborate and partner with Government to make the Black Industrialist Programme a success," he said.
Localisation central to IPAP implementation
Meanwhile, the Minister said in a few weeks' time, the department would release the 8th iteration of its Industrial Policy Action Plan (IPAP) covering the period 2016/7-2018/9.
He said one of the important transversal policy levers identified in IPAP is local procurement.
"Thus far we have designated more than 16 sectors or products where public entities are required to procure from products produced in this country. These include rail rolling stock, work wear and uniforms, and furniture.
"The three latest designations came into force on 21 October 2015. These are conveyance pipes, transformers and steel sub-structures.
"I am happy to report that we are now beginning to see real impact of these commitments to local procurement in a number of industries," he said.
---
Source