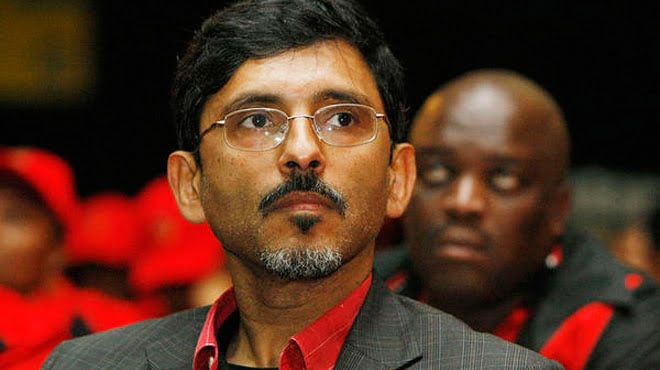 Speaking at the Southern African Clothing and Textile Workers Union (Sactwu) fashion imbizo at the Cape Town International Convention Centre, Minister of Economic Development Ebrahim Patel said that the manufacturing sector needs to transform and attract young black entrepreneurs if it hopes to stay afloat.
The imbizo was attended by retailers, unionists, industry researchers and representatives from the industry's bargaining councils. Sactwu general secretary André Kriel said the imbizo, which provided an opportunity for industry roleplayers and the government to discuss issues facing the industry, would identify areas for growth and look at ways to stabilise the industry.
The clothing and textile industry has stabilised following two decades of decline that led to thousands of jobs being lost as factories closed. Patel said for the industry to survive and thrive, it needed to attract young black entrepreneurs who could bring new innovative ideas.
"If we are looking at how an industry can have a long-term future, it must tap into both the majority base of its demographics and young people who bring an energy, smartness and flexible way of thinking.
He said while production had increased and the industry's total output was in positive territory, an "aggressive growth strategy" was still needed to improve on production even more.
"For an industry like the clothing, textile and footware industry, you can't stand still. Standing still is equal to going backward. Any factory that is today where it was a year ago is moving backward, because everybody else is moving forward. The world, the clothing industry globally, is a very competitive industry with enormous new pressure so you need to be moving forward," Patel said.
While government has helped to create conditions of stability, Patel added that the industry needed to rejuvenate itself from the inside. Eskom provincial general manager Alwie Lester apologised for the impact load shedding had on the productivity and profitability of the industry. Kriel previously noted that load shedding had an impact on workers.
According to a survey by Sactwu's research department, the SA Labour Research Institute, 17 percent of workers have been put on short time due to outages.
Lester said the challenges that the power utility faced were "very real."
---