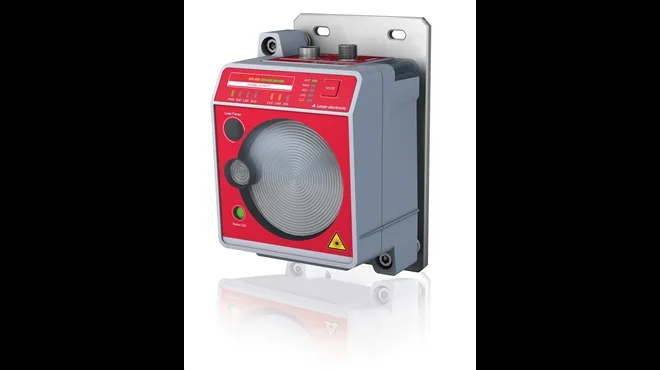 The Leuze DDLS 500 optical data transmission photoelectric sensor is so much more than an optical sensor. This innovative sensing device offers many more features that make it both efficient and simple to use. And through continuous monitoring of the receiving level, the user can be alerted to an impending failure in good time.
Available from leading sensor solutions supplier, Countapulse Controls, the Leuze DDLS 500 enables the transparent, contact- and wear free transmission of data over distances of up to 120 metres in 100 Mbit/s real-time. This is achieved by using an invisible infrared laser which communicates bi-directionally between devices.
The sensor is ideal for all applications where data needs to be transmitted without cables, and more importantly without interference. It is favoured for applications where mechanical systems are pushed to their technical limitations.
To permit fast visual control, the Leuze DDLS 500 has an LED display that is clearly visible from a distance of 200 metres. All relevant information is precisely depicted on the control panel.
The device's patented single hand adjustment process and integrated mounting plate with alignment screws enables easy mounting by just one person. This makes it easy to install, and the aid of an integrated laser alignment and level facilitates rapid alignment, even over longer paths.
The modular design of the Leuze DDLS 500 allows the base model to be easily expanded with additional available functionality, and this allows it to be configured specifically for individual application requirements.
In addition, the sensor is web server integrated which facilitates remote diagnostics, and it can be detected as a PROFINET participant. The device supports all commonly used Ethernet protocols.