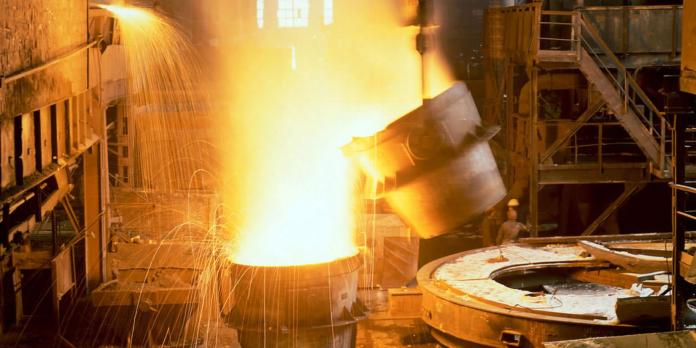 Business, government and labour have come together to discuss the hike of import duties on steel imports. These efforts are to protect the struggling steel sector.
Government had agreed to advance the process of tariff approval, showing its support for a local steel sector hit by cheap imports, muted local demand and stalled large-scale infrastructure projects. Major steel producers and labour unions revealed during a joint press briefing that the proposed tariff hike would, however, include a demand that the industry not raise the price of steel to "unaffordable" levels.
This emerged after Friday's meeting which saw a government delegation led by Trade and Industry Minister Rob Davies and Economic Development Minister Ebrahim Patel who met with representatives from business and labour on challenges faced in the iron and domestic steel industry.
The meeting was attended by Solidarity, the National Union of Metalworkers of South Africa (Numsa), Uasa, the Metal and Electrical Workers Union of South Africa, steelmakers AMSA, Evraz Highveld Steel & Vanadium, Cape Gate, Scaw, Macsteel Coil Processing and industry body the Steel and Engineering Industries Federation of Southern Africa (Seifsa.)
Engineering News reported that several processes were currently under way, including several International Trade Administration Commission of South Africa (Itac) investigations that had been instituted following the submission of applications for protection on a range of steel products. It is understood that Itac deliberations on the first few applications are at an advanced stage and that a determination should be delivered soon to the relevant ministers for final approval.
Major steel players hardest hit by the depressed industry were Evraz Highveld Steel & Vanadium, which earlier this year filed for business rescue and had since warned of impending job cuts, as well as AMSA and Scaw, both of which were considering restructuring options that could result in the loss of jobs.
In particular, government has called on business to reduce job losses and on both parties to build strong workplace partnerships. Government also indicated its support for the designation of the local steel industry, agreeing to the establishment – through the Department of Public Enterprises – of a committee to investigate how State-owned companies could enhance their procurement support for the local sector. Steel companies Cape Gate and Scaw further committed to providing the DED with evidence of what they argue is Itac's noncompliance with an agreement relating to the ban on the export of scrap metal.
The DED, in a statement, committed that measures would be taken to address the surge in the export of scrap metal, which it claimed undermined the domestic industry and "compromised national goals," according to Engineering News.
The parties would, meanwhile continue to work together towards solutions aimed at avoiding sweeping retrenchments, with government indicating that it would investigate how the DTI's Training Lay-off Scheme could be used more effectively to avoid "imminent" retrenchments.
---