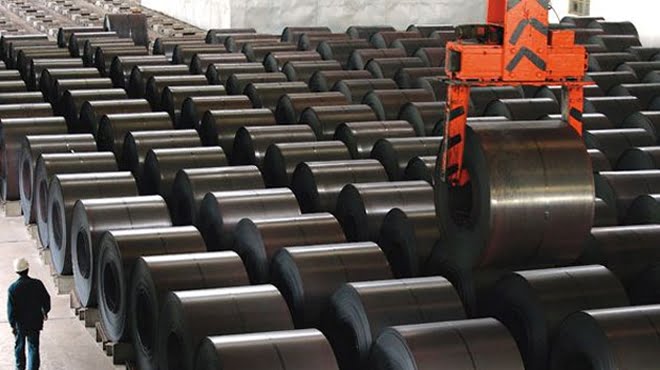 With its 66 steel producing countries reporting to the industry body, World Steel Association saw a 2.8% year-on-year drop to 1.62 billion tons in the crude steel output. However South Africa managed to lift its output by 16.3% over the 12 months, delivering 7.6 million tons of steel and becoming the world's twenty-first largest producer.
Engineering News reported that although China remained the globe's most prolific steel producer – delivering 808 million tons in 2015 – output narrowed by 2.3%, from 822.8 million tons the year before.
Japan followed with 105.2 million tons, representing a 5% narrowing on volumes delivered in the prior year, while India's delivery of 89.6 million tons last year saw it lifting its yearly contribution by 26%.
The US, in fourth place, posted a hefty 10.5% year-on-year drop in output to 78.9 million tons, followed by Russia, whose steel production remained relatively flat, at 71.1 million tons, and South Korea, whose output narrowed 2.6% to 69.7 million tons in 2015.
Taking a regional perspective, steel production from the European Union dropped 1.8% to 166.2 million tons, with Germany producing 42.7 million tons – a 0.6% year-on-year drop – and Italy narrowing its delivery by 7.1% to 22 million tons. Steel production in North America, meanwhile, decreased by 8.6 million tons to 110.7 million tons in 2015. Crude steel output from the Commonwealth of Independent States fell 4.3% to 101.5 million tons. Crude steel production from South America dropped by 2.5% to 43.9 million tons, while Brazil produced 33.2 million tons over the 12 months – a 1.9% year-on-year contraction. World crude steel production in December narrowed 5.7% to 126.7 million tons, while the crude steel capacity utilisation ratio for the 66 countries dropped 4.9% to 64.6% in the last month of the year. The average capacity utilisation in 2015 was 69.7%, compared with 73.4% in 2014.
---