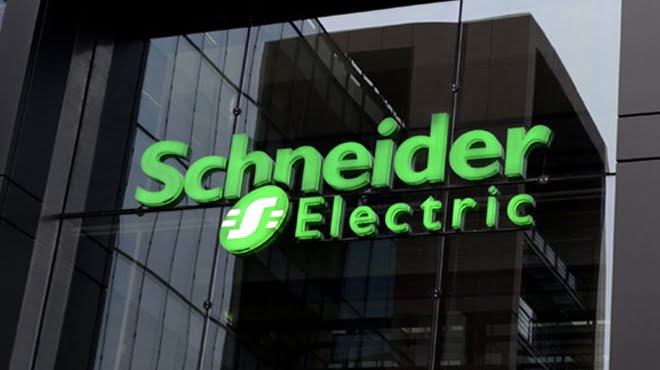 Schneider Electric, a global specialist in energy management and automation today signed an agreement with Eya Bantu Professional Services as part of its global Alliance Partner Programme for the Energy sector. Schneider Electric South Africa has localised this global initiative in order to identify, support and effectively transfer energy management and automation skills.
Established in 1999, Eya Bantu Consulting, is a South African based company that provides premium consulting services including Project Management, renewable energy, engineering and design, power system studies, tendering, construction Supervision and advisory services like energy policies, audits and due diligence. 
Speaking at the signing ceremony which was held at Schneider Electric's South African headquarters, Dudley Miller, Energy Vice President emphasised that localisation of the global alliance programme is testament of its commitment to embrace partners in all the countries it operates in ensuring that Life is On for everyone, everywhere, and at any time. With more than 235 service centres in 72 countries and millions of MV units installed worldwide, Schneider Electric is the ideal partner for entities like Eya Bantu. 
This agreement affords Eya Bantu the ability to customise Schneider Electric's innovative smart grid ready Premset and PIX RoF medium voltage (MV) switchgear products and together with Schneider, help build safe, reliable, efficient, sustainable and smarter future.
"The companies we are partnering with are competent and trustworthy aspiring entities," says Miller adding that Schneider wants to support and elevate these entities so that they are able to offer the the levels of service expected by clients.  Miller adds that the vision of the Alliance Partnership Programme is to facilitate the growth of the entities that they are partnering with such as Eya Bantu, to a position where they are given formal recognition by the market place and the big utilities in the energy sector. Furthermore, the programme also enables them to become approved suppliers within that supply network.
"This is our objective – to create and empower BBBEE level 1,2,3 industrialists and essentially identify the public distribution market and align it to our go-to-market model through these Alliance Partners," concludes Miller.
This agreement demonstrates Schneider Electric's commitment towards extending its scope of becoming the preferred technology partner and providing enhanced access to technological skills and training to its alliance partners that serve the energy sector.
Eya Bantu Managing Member Jadri Hurter noted the agreement with Schneider Electric as a significant milestone for the consulting company saying that this partnership would be integral in spurring Eya Bantu to the next level.  
"We are honoured to be partnered and associated with a company like Schneider Electric which is known and respected globally. This venture will help us solidify our position as a leader in the local market," says Hurter expressing that Eya Bantu will look to take the privilege of this association to their clients and further promote the Schneider Electric brand.
Schneider Electric's Premset is a first-class innovation providing reliability for medium-voltage distribution. The Premset MV is a switchgear using a Shielded Solid Insulation System (2SIS) — a technical breakthrough that protects all the switchgear's live parts with earth-screened solid insulation, reducing the risk of internal arcing and facilitating top performance in practically any environment allowing network operators to maximise safety and efficiency whilst minimising downtime
Meanwhile, the PiX range is an indoor switchgear assembly that provides maximum user safety. It is intended to meet all electrical distribution needs up to 24 kV and incorporates a set of innovative solutions.  The Pix range is compact in design and uses vacuum circuit breakers.
Eya Bantu is one of the companies to join this Schneider Electric Alliance partner programme as part of an ongoing programme to provide and transfer skills within the energy intensive industrial segment.
About Eya Bantu
Eya Bantu, established in 1999, is a South African based premium consulting company, providing consulting services in the Energy sector. We offer a comprehensive range of tailored consultancy solutions including Project Management, Renewable Energy, Engineering and Design, Power System Studies, Tendering, Construction Supervision and Advisory Services like Energy Policies, Audits and Due Diligence. Established on the core values of professionalism, commitment, integrity and excellence, Eya Bantu believes in delivering customised and value-added engineering solutions to its quality-conscious customers.