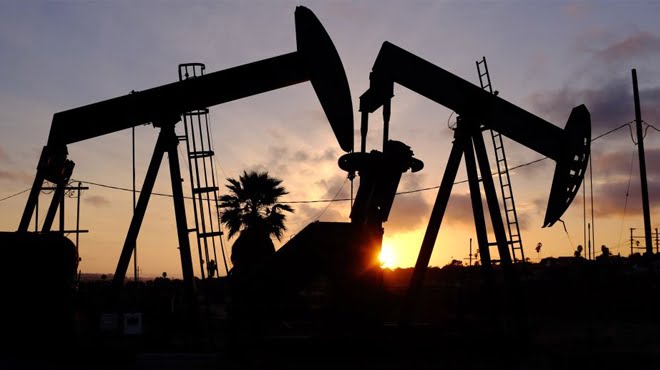 Over and above being a massive energy resource, shale gas has the potential to boost business development within communities, establish black industrialists, create employment and develop specialised skills and the youth.
"Currently South Africa is a net importer of energy sources such as crude oil, refined petroleum products and natural gas. It is estimated that the Karoo shale gas resources would mean South Africa has the 5th largest reserves, estimated at 485 trillion cubic feet (Tcf).
"We however take a conservative view of a 30 TcF economically recoverable resource, which is equivalent to 30 times the size of the Mossgas plants," said the Minister for Mineral Resources, Mosebenzi Zwane, last week.
He said for many years the country has been reliant largely on a single source of energy.
"We have taken a decision to diversify our energy basket in our pursuit to provide not only cost-competitive energy security, but also significantly reduce the carbon footprint and drive our industrialisation and beneficiation programme to grow the economy inclusively in order to create a critical mass of employment, amongst others."
He was speaking during a community imbizo in Cradock, in the Eastern Cape.
"It is my firm belief that the excitement we have about the discovery of this resource needs to be shared and also enjoyed by communities.
"In this regard my department has devised a promotional programme through which the public and especially communities that are close to the proposed development are educated and informed about these developments.
"This will ensure that communities are kept up to date about the exploration method and benefits that can be realised from the exploitation of shale gas and informed about the mechanisms and instruments that seek to augment existing laws for the protection of water resources and for the protection of the environment," said Minister Zwane.
He said the decision to develop shale gas was not taken in a vacuum.
It is intended to co-exist with other priority programmes of government, such as food security and the national astronomy programme.
"We have also taken measures to ensure the farming community benefits from the development of shale gas, whilst the astronomy programme, such as the Square Kilometre Array (SKA) would not be affected through such development," said the Minister.
On discovery of the shale gas prospect a few years ago, government started processing applications for development of the resources. However a moratorium was placed on processing applications and any further receipt of applications when concerns were raised by stakeholders.
A team of experts was assembled made up of government and other experts to undertake a socio-economic and environment assessment of shale gas development.
The study was completed and published for all to have access to its findings. It made specific recommendations, which were adopted by Cabinet and implemented.
Key amongst these recommendations was the establishment of an inter-departmental task team to develop appropriate regulations to mitigate the risk of negative environmental impact, including contamination of water.
The Minister said the regulations represent a measure taken by government in addressing the public's legitimate concerns and have been designed to ensure that all aspects of the assessment, conceptualisation, actual extraction of the resources and post extraction factors are considered and sufficiently provided for, especially the protection of the environment and water resources.
"The government, based on the balance of available scientific evidence, took a decision to proceed with the development of shale gas in the Karoo formation of South Africa," he said