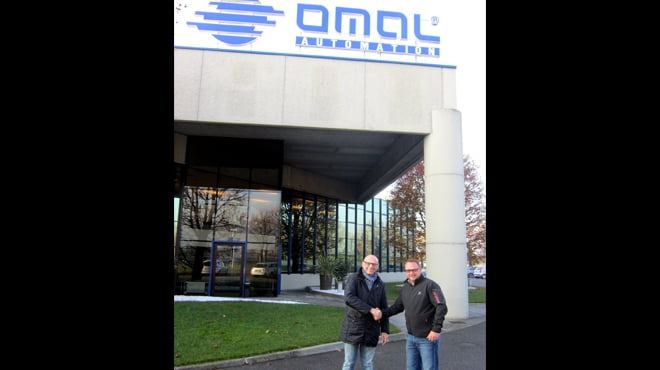 Tectra Automation entered into a sole distribution agreement with Italy-based process valve and actuator manufacturer OMAL Automation. In terms of the agreement, Tectra Automation stocks and distributes OMAL's entire range of oil and gas industry-certified valves and actuators throughout South Africa and sub-Saharan Africa.
The agreement gives Tectra Automation a foothold in the sub-Saharan Africa process market, and facilitates the expansion of the company's Pneumatics Division. Essentially, in addition to its pneumatic and vacuum products, technology and solutions, the division adds process market products as a third leg to its offering. It also puts the company in a position to bring customers from the oil and gas industry into the fold.
"We have had our growth strategy in place for some time now," explains Malan Bosman, Product Manager, Pneumatics, Tectra Automation.
"When OMAL began the process of withdrawing its South African office from the country, we took the opportunity to enter into an agreement with the Italian head office. Their product range quality is in-line with Tectra Automation's quality offering, and the addition of this range enhances our overall solution offering."
The process industry valves and actuators, now a part of the Tectra Automation's process market products, comprise pneumatic scotch yoke actuators, electrical actuators, co-axial valves, angle seat valves, butterfly valves and ball valves.
"It is a win-win agreement for both parties," he Bosman points out.
"OMAL will benefit from Hytec's South African and sub-Saharan African footprint, as well the Group's established African distribution channels."
While there are smaller established OMAL distributors in the country, Tectra Automation's appointment as sole distributor for the region means each of them will now source their OMAL products from Tectra Automation. As Tectra Automation now holds comprehensive stock of all OMAL valves and actuators, the smaller distributors will benefit from fast order turn-around times.
Bosman and former OMAL South Africa sales representative Marno Gloy, who has taken up a similar position with Tectra Automation, underwent a week's product training at OMAL offices in Italy.
"The transition has been seamless," Bosman concludes, "and for the smaller distributors and established South African and African OMAL customers there was no lapse in service or stock delivery."
OMAL Automation is one of four OEMs internationally that have certification to manufacture valves and actuators for the oil and gas industry.