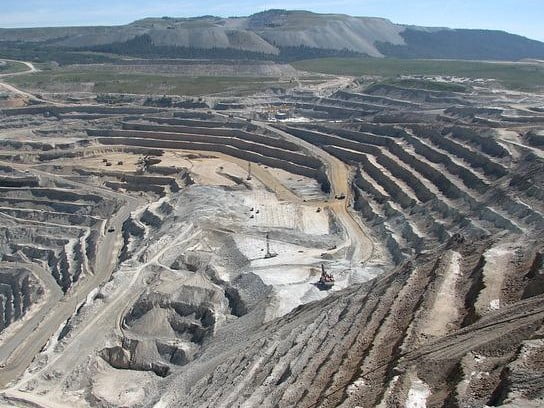 THE 2022 CRU World Copper Conference in March was told miners needed to spend $100 billion on new mines to counter a supply shortage likely to be around 4.7 million tons by 2030.
Critical minerals are used widely, including in mobile phones, flat screen monitors, wind turbines, electric cars, solar panels, and defence and other high-tech applications.
Australia has the world's third largest reserves of lithium and is the largest producer of lithium in the world.
It is ranked sixth in the world for rare earth elements and second for production and it has large resources of cobalt, manganese, tantalum, tungsten, and zirconium.
Lynas received a $14.8 million grant through the $2 billion Critical Minerals Fund to commercialise a new refining process that will be used at a new processing facility in Kalgoorlie, and Iluka Resources received  $1.2 billion of support to build Australia's first fully-integrated rare earths refinery
IMDEX Chief Geoscientist Dave Lawie — who has raised concerns previously about resource nationalism and the capacity of the resources sector to find and mine enough of the minerals needed in a net-zero world — says the sector is now being hit by a confluence of world events.
"Just as COVID-19 exposed the fragility of supply chains, so the geopolitical ramifications of the invasion of Ukraine and the wide-ranging sanctions against Russia will have effects on how countries view their resources," Dr Lawie said.
"You can expect to see some countries jealously guarding their deposits of future facing minerals, at the time some of the world's major mining companies are deciding it's time to explore their options in what until now have been considered risky mining jurisdictions.
"While hydrogen may be seen as the answer to replacing fossil fuels and the energy source of the future, it can't be done without renewable power from solar and wind. And the components for those power plants can't be manufactured without a host of metals."
Recent figures published by Western Australia's Department of Mines, Industry Regulation, and Safety, revealed that the State's resources sector achieved record sales of $230 billion in 2021, driven by iron ore, gold, and lithium amid supply constraints and geopolitical uncertainty.
Countries at the bottom of the Fraser Institute table included Zimbabwe, the Democratic Republic of Congo, and parts of South and Central America, raising the issue of risk versus reward in searching for the next major deposits to replace depleted existing resources.
The US Geological Society recently added zinc and nickel to its list of critical minerals.
Dr Lawie said: "Exploration of zinc has been under funded for maybe 20 years. A lot of the technical exploration methods we use in exploration don't see zinc very well and there are just less big world class deposits of zinc than there are copper and nickel."
The Australian Government has doubled down on its support for the critical minerals and rare earths sector, announcing a 2022 Critical Minerals Strategy, which Prime Minister Scott Morrison said would support the growth of the sector.
Dr Lawie considers that finding and mining the metals and minerals required is getting harder and more expensive, and the jurisdictions in which companies may have to operate have questionable political and social systems.
"We can see the future but getting there means navigating a host of conflicting issues that could require fundamental reassessments of countries' approach to their resources," he said.
Contact