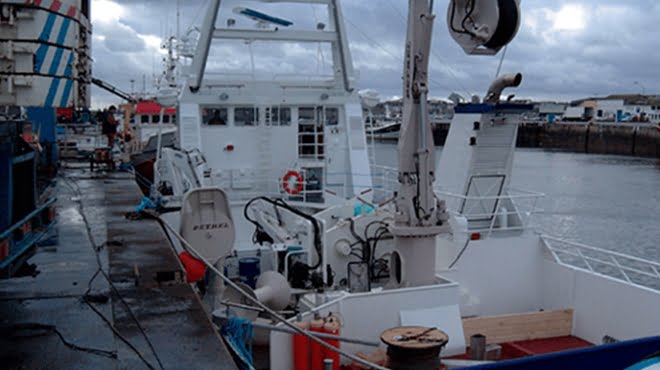 After a few years of uncertainty Petrel Engineering is up and running with new blood – new ownership, a new management team, substantial investments in plant and equipment and ready to resume its mantle as one of the country's foremost engineering concerns.
Established in 1947, Petrel established an enviable track record in delivering innovative, custom-engineered solutions for customers around the world. Its business provides complete turnkey engineering products and services which cover conceptual and design services, custom manufacturing, installation and commissioning, maintenance and repair services and artisan/operator training.
Recognised globally as a leading manufacturer and supplier of deck equipment to the fishing and shipping industries, Petrel is well-known locally and internationally for its custom designed and built Petrochemical equipment, subsea, marine, mining, naval and civil engineered products.
"Our exceptional strength and reputation lies in our ability to provide the manufactured solution, from client concept through design, manufacture, to installation and after-sales service" says spokesperson Albert Liebenberg.
"While still a reliable supplier of high quality designed and manufactured products to the mining, shipping and civil/structural engineering sectors, our focus is moving towards the requirements of the oil and gas industries, and as such have made substantial investment in additional design and modelling software and more than R10-million investment in new machine tools and equipment" explained Liebenberg.
"We are ISO certified and have all the latest accreditations and code requirements in place including our EN3834 certification ensuring full compliance through-out our business."
First of a kind capability
Petrel's extensive experience in design, manufacture and installation of first-of-a-kind products makes it a natural choice when considering a project partner that can deliver results on time and within budget. No matter the scope of the project, Petrel delivers a solution that makes sense, both technically and commercially.
Some well-known engineering landmarks that bear the Petrel signature include the Antarctic SANAE Base, Cape Point funicular railway cars, Hout Bay, Granger Bay and False Bay yacht marina moorings, Monet Telescope tracker beam, as well as purse seining fishing equipment, marine winches and specialised cranes, sub-sea mining devices, underwater diving platforms, container spreader beams, refuse transfer stations, compactors and various pressure vessels, conveyors and agricultural equipment and machinery – quite a list!
Concept to Commissioning
Petrel partners with customers to design and develop an individualized "Concept-to-Commissioning" approach to projects. Its full range of in-house design services, comprehensive manufacturing capabilities, installation expertise and after-sales service means a "total solution" for meeting the most challenging project needs.
Since its acquisition at the end of 2015 by the LVSA Group, CEO and owner Sagren Pillay has implemented a turnaround strategy of not only capital investment but restructuring the management team by headhunting the most competent individuals for key positions to fulfil his vision of making Petrel, once again, the dominant player in a focused engineering environment.
Pillay is passionate about empowerment and the development of skills amongst the workforce. Petrel is a level 1 BEE company and greater emphasis has been placed on its well established artisan training programmes – not only for Petrel's own staff but its facilities have been expanded to cater for the training of staff from wider industry and from clients and customers who own and operate Petrel designed equipment.
It works closely with various education and training institutions and is Mersita accredited providing apprenticeship opportunities to enthusiastic youngsters. LVSA's Helping Hand's programme also includes Petrel which is based on a desire to serve people in need using its corporate resources and those provided by generous donors.
Helping Hands strives to supply basic human necessities like food, clothing, hygiene products, and stationery to support education. Using mobile facilities, it reaches out to disadvantaged communities within the country.
Helping Hands is centred on selflessness and social cohesion that ensures basic human needs is met: to give every man, woman and child human dignity.
"Petrel is back on track and a force to be reckoned with" said Liebenberg "but we're not resting on our 70 year laurels! There are few companies that can match our depth of knowledge, capacity and experience and we aim to retake the dominant position in high quality, advanced engineering" he concluded.