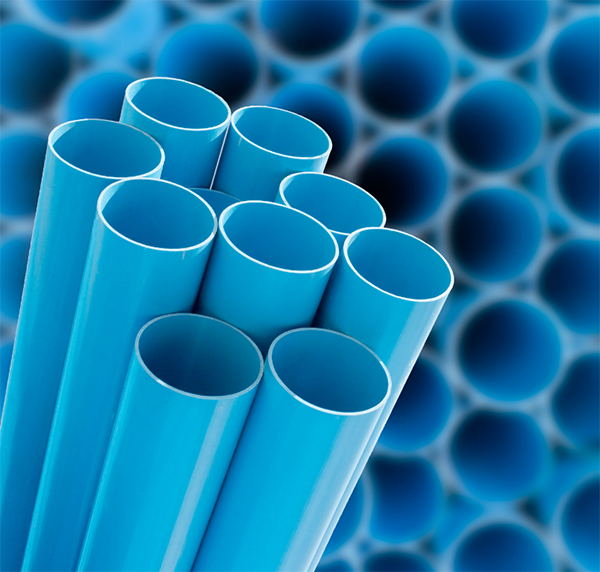 THE South African Vinyls Association (SAVA) is the voluntary industry association representing the entire value chain of the local PVC industry. With the help of its members, SAVA is creating a dynamic, sustainable and responsible vinyls industry in the sub-Saharan region. With a mandate to grow and protect the industry, SAVA is pro-actively working to expand key markets, identify barriers to growth and stimulate innovation.
Polyvinyl chloride (mostly referred to as PVC or vinyl) is the third-most produced plastic in the world. Although it is often referred to as "the building plastic" owing to the fact that it is used to manufacture products that have long lifespans (20 to 50 years or more), such as water pipes and plumbing accessories, floors, window and door profiles, it is also used in a wide range of different uses and applications, such as sports equipment, furniture, lifesaving medical devices, shoes and fashion accessories and packaging.
Only 1 000 tons (or 2 %) of the locally consumed PVC goes into packaging such as bottles, thermoformed punnets, blister packs, clingfilm and other flexible packaging. Although a small volume polymer packaging material, it is important to note that it has very specific and necessary application values. All of these vinyl products are recyclable, in high demand by recyclers and help to reduce the amount of energy and raw materials needed to produce new products.
The past two years has seen the global PVC supply badly impacted by the pandemic, lockdown measures, hurricanes and other natural disasters in the Northern hemisphere, as well as other domestic and international events. This has resulted in low production of chlorine, raw material shortages and PVC prices reaching a 35 year high. On the flip side, it has also helped to drive the demand for recyclate, improve the industry's cradle-to-cradle infrastructure and developed a true circular economy.
Since its inception in 2011, SAVA has been working tirelessly to assist its members, relevant authorities and experts to understand, characterize and address issues associated with the life cycle of vinyl products through its Product Stewardship Commitment (PSC) – which also forms the cornerstone of SAVA's focus and activities. The Product Stewardship Commitment is based on international health and safety standards and best practice models.  It specifies requirements with regards to sustainable manufacturing processes, the sustainable use of additives, sustainability awareness and a closed loop management system. SAVA members are obliged commit to adhering to these guidelines as a means to improving the reputation and health and safety credentials of the industry.
In difficult times like the COVID-19 crisis, membership of a professional body is especially important as it offers members a platform to connect, to discuss challenges and share knowledge and learnings, as well as crucial support, stability and a sense of community through the uncertainty. SAVA  hosted its Annual General Meeting on Thursday, 12 May 2022. It invited all industry role-players who are not yet members of SAVA, to attend this virtual meeting in order to find out more about SAVA's activities and how it is positively impacting the industry. Details about its new membership structure, fees, global partnerships and benefits afforded to members was also explained. Guest speaker was Domenic De Caria, Vice President of Regulatory & Technical Affairs at the Vinyl Institute in Washington DC.
For more information on SAVA please email Admin@savinyls.co.za or visit www.savinyls.co.za
Contact