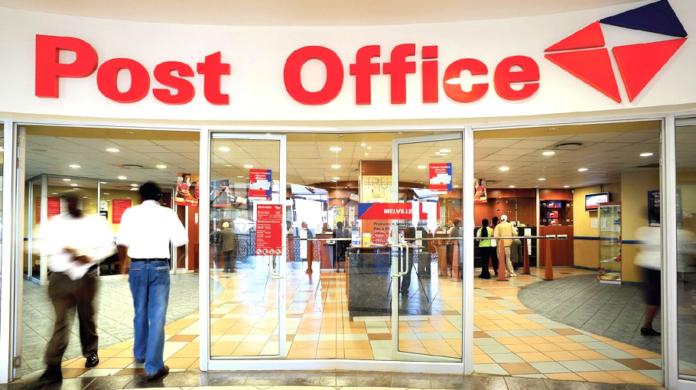 The beleaguered South African Post Office (SAPO) seems to be sliding into ever more dangerous territory, with staff reporting receiving an internal memo on 23 July 2015 warning that due to "extremely constrained cash flow" only some of the staff would be paid on the 25th of the month as usual, while the rest would have to wait until the 31st to be paid. Scant 11 days later, another email was sent through stating that the company's petrol cards have been suspended.
The memo headed "July salary notification" stated "The sad reality is that there is insufficient cash to pay all salaries on the normal payment date." It then went on to state "the Bargaining Unit and TCTC in the Bargaining Unit will receive the salaries on 25th July, while the rest of the SA Post Office employees will be paid by Saturday, 31st July. CFG (Courier and Freight Group) employees will also receive their salaries on 31st July due to CFG cash flow constraints."
CBN suspects that it was hollow comfort to the staff that were given two days' notice that payday would be suspended for a further six days when Mlu Mathonsi, Acting Group CEO went on the acknowledge that leadership remains single-minded in its turn around efforts, "so we can build an organisation which significantly contributes to the country's economic opportunity and importantly become an employer of choice for all of us."
CBN spoke to Post Office employees who asked not to be named.
"Every month I worry that I won't be paid this month, this has been going on for such a long time now."
Another employee asked "Why is it that Eskom and SAA get bailed out all the time, but we are left without money to pay salaries and make the deliveries?"
It is difficult to imagine how this situation can possibly be turned around, without government intervention when the Post Office Limited's and The Courier and Freight Group (Pty) Ltd's respective fleets have been effectively grounded by WesBank's "decision to terminate the Fleet Card Facility."
Martie Gilchrist, spokesperson for the Post Office told CBN, "It is true that the SA Post Office is experiencing a cash flow challenge. However, regarding the fuel cards, our current contract for fuel cards has come to an end and discussions with a different supplier of fuel cards are at an advanced stage. Deliveries are continuing."
---
By Jenni McCann