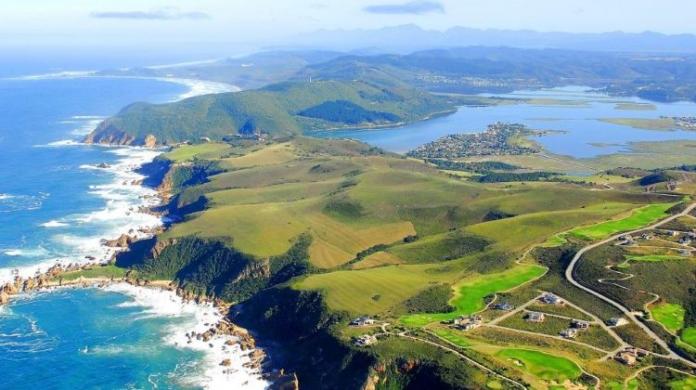 AN affidavit filed in the Western Cape High Court reveals how a criminal syndicate operating at the highest level in the Plettenberg Bay (Bitou) Municipality sought to feast on revenue generated for a sorely-needed housing contract.
According to Dr Anele Hammond, representing a company associated with the duly appointed contractor, Ukhana Project, the municipality cancelled the R38m contract after she refused to participate in a corrupt scheme involving the town's top officials.
The contractors want the court to reinstate the project.
The contract (with a variation order) relates to building 169 houses in Qolweni, a radically under-developed and under-serviced community on the outskirts of Plettenberg Bay, which is better known as a playground for wealthy tourists on the Garden Route.
According to the 2011 census 93.2% of homes in Ward 3 of the Bitou Municipality, (which includes Qolweni) are informal dwellings. Less than six percent of people in the ward have access to flushing or chemical toilets. Last month protesting Qolweni residents closed the N2 highway for five days.
Attached to Hammond's affidavit is an email alerting Western Cape MEC for Human Settlements Tertuis Simmers and MEC for Local Government to the alleged corruption. Simmers' department is funding the project, while Bredell's is responsible for ensuring municipalities in the province operate without fraud, corruption or maladministration.
Their receipt of Hammond's email placed an obligation on the MEC's to intervene urgently, besides which, Bredell is in possession of forensic reports commissioned in terms of Section 106 of the Municipal Systems Act.
Bredell should have already commenced proceedings to place the town under proper administration, while Simmers should have already intervened to stop funds from lining the pockets of looters.
But instead of decisive action, once again, in the Garden Route District, the politics of power and political party interests are placed before the interests of the people and good governance.
At a public meeting on 8 June, acting Mayor Sandiso Gcabayi formally requested the province to take over the project. According to Simmers' department the appointment of a new contractor was being fast-tracked.
In her affidavit, Dr Hammond identifies former Executive Mayor, now Speaker, Peter Lobese, former Deputy Mayor Gcabayi, Municipal Manager Lonwabo Ngoqo and the Director of Community Services Thozamile Sompani, as part of this syndicate who demanded a R700 000 sweetener plus a monthly kickback linked to payments made against certificates of completion.
She alleges that:
Lobese visited her home to claim what was promised to his "comrades";
Ngoqo visited her home, on 20 December 2020, presenting a new variation order to extend the contract.  He "reiterated the demand" and said for the new variation order, "I have to pay an extra R500 000…before Christmas Day which will be shared amongst the (municipality's) top six officials"; and
Sompani called to tell her that the "payment is not negotiable and would confirm my loyalty, securing a further 484 units that would be automatically granted to me, since the total number of houses to be built in Qolweni is 653 units".
Hammond's affidavit further details break-ins at her house and threats to herself and her daughter.
According to her affidavit, the events have been reported to the police.
Contact