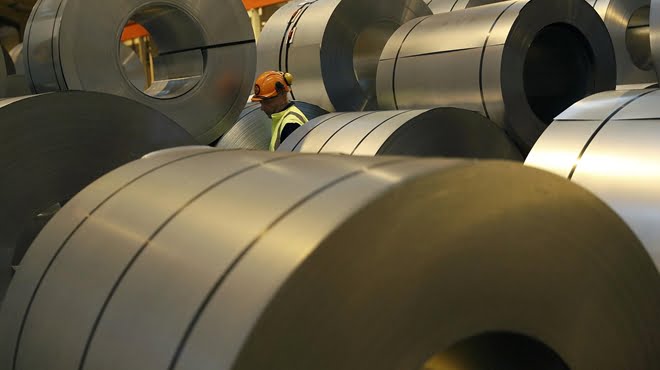 Since 1953 Schipper Steel has been supplying a wide range of enclosures, fabrication, sheet metal work and through its service center also offer nonstructural, bespoke architectural steel solutions for the commercial, estate, residential and industrial construction and for upgrading projects.
Its accomplished design and manufacturing team turn a concept and design into a superbly, meticulously manufactured and engineered product produced to the highest quality standards. A passion for quality and approach to unique assignments is what sets Schipper apart. In the ABC (Activity Based Costing) sector, it offers:
Balustrades
The perfect finishing touch and statement on any staircase is the Balustrading. Not only offering the comfort of a safe and sturdy design, Balustrading needs to be precisely fitted to ensure the exact aesthetic requirements of the building. Schipper Steel provides a range of different profiles and shapes of staircases and in common grades of stainless steel and epoxy powder coated mild steel. Schipper Steel manufactures custom balustrades complete with handrails and accessories to suit every design concept.
Escalator Panels and Cladding
Escalators and Elevators have become a part of our daily lives in shopping centers, business parks, airports and virtually any high-rise building. Not only do they provide the convenience of quick and hassle-free movement, the safety requirements are imperative to the escalator design brief.
Many of these elevators and escalators that go up and down in buildings in Cape Town bear the Schipper Steel signature of high quality workmanship. Its steelwork, panels and cladding have safely and reliably been around for decades.
Schipper Steel is well known for manufacturing and supplying most commonly stainless-steel grades, panels, doors, sides, trims and cladding to escalator and elevator contractors and maintenance companies.
Floor cast-in Boxes
Current design trends dictate that electrical plugging boxes are required to be functionally reliable, but are also aesthetically acceptable in that they need to blend in with the high-quality floors in the commercial and residential buildings.
Schipper Steel provides both design assistance and manufactures these cast-in floor electrical boxes. The firm prides itself as being the difference between an off the shelf and a totally custom-made finished product. For 64 years sound advice, creative ideas and a fresh approach to building requirements, they turn designs and concepts into reality!