Cape Town's future skyline is taking shape as the city's central business district experiences its largest construction boom in modern times. This flood of development is driven by the high demand for city office and residential space as Cape Town continues to grow as an economic hub in the country.
Reports have it that more than R23.9 billion has been poured into CBD property development that will see stretches of land giving rise to new skyscrapers, housing upscale commercial and retail space. Of the 48 developments in the pipeline, 13 of them opened for business in 2017, while 15 are currently poking up above street-level. The 20 remaining developments are either prepping for their ascent into the sky or are still early concept designs.
These developments show that the trend of infusing commercial development with residential living is on the rise in the city. This is not only to maximise limited land areas in the CBD but also to capitalise on the wider exposure to foot-traffic, existing amenities and proximity to transportation. Many buyers looking for property for sale in Cape Town choose to live in the heart of the city where they will be able to walk to work, and to nearby shops and restaurants or, even better–live in the same building these amenities are located in. On the commercial side of things, these new developments supply a large amount of premium commercial space to businesses looking to move from older stock within the CBD and the suburbs to enjoy modern conveniences such as faster internet connectivity, flexible workspaces, security, air conditioning, on-call maintenance, elevators, etc.
Whether you're planning to open a new business in the CBD or considering upgrading your current offices to a view of Table Mountain or the Atlantic Seaboard, here is a list, written in collaboration with Private Property, of developments business owners should keep a keen eye on in the next couple of years.
Cullinan Square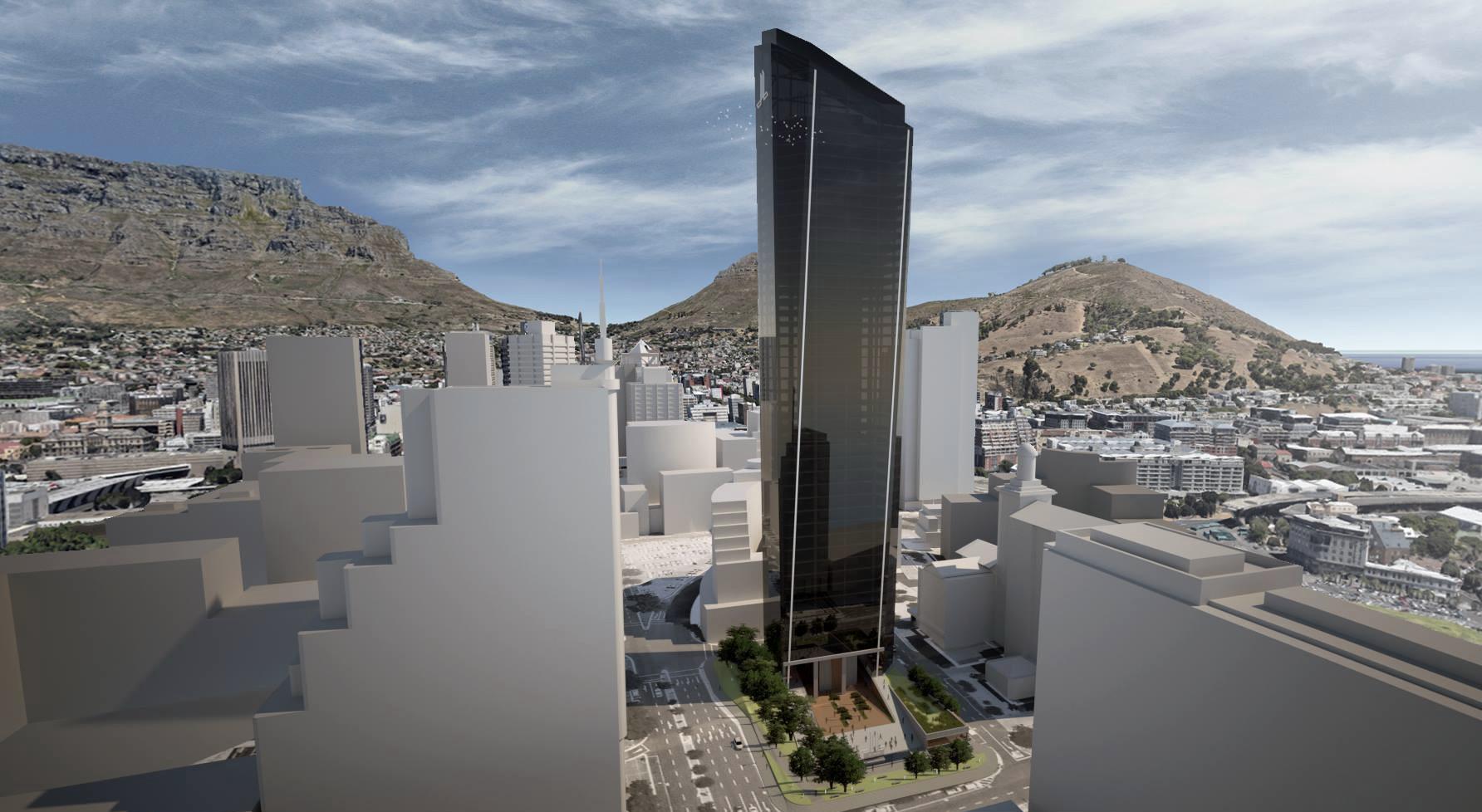 Set to climb 192 metres into the air, Cullinan Square might take the crown as Cape Town's tallest building upon completion. The sleek, mixed-use tower on the Foreshore will embrace cutting-edge design to deal with the strong Cape winds and will be home to 20 levels of ultramodern office suites as well as a hotel, luxury apartments, restaurants and retail space. Its combination of amenities that perfectly tap into the live-work-play lifestyle should secure the interest of investors and tenants alike.
35 Lower Long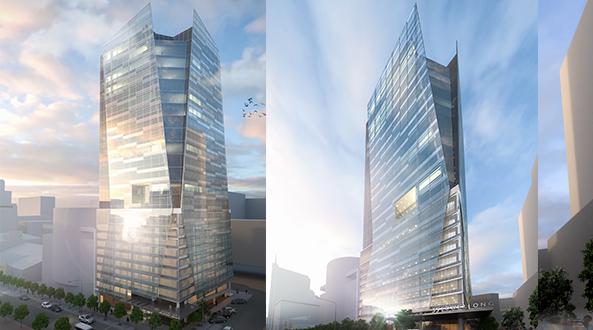 The site of the old Ernst & Young building on Lower Long Street is set to be given an elegant tower that will provide 13,470m² of premium office space and 334m² of retail, helping to breathe new life into the area which is becoming home to a high concentration of financial institutions. Renderings show a glassy exterior, and the two main corners of the building are cut away and sloped towards the roof line, a stand-out feature among the regular, box-shaped design of neighbouring buildings.
The Vogue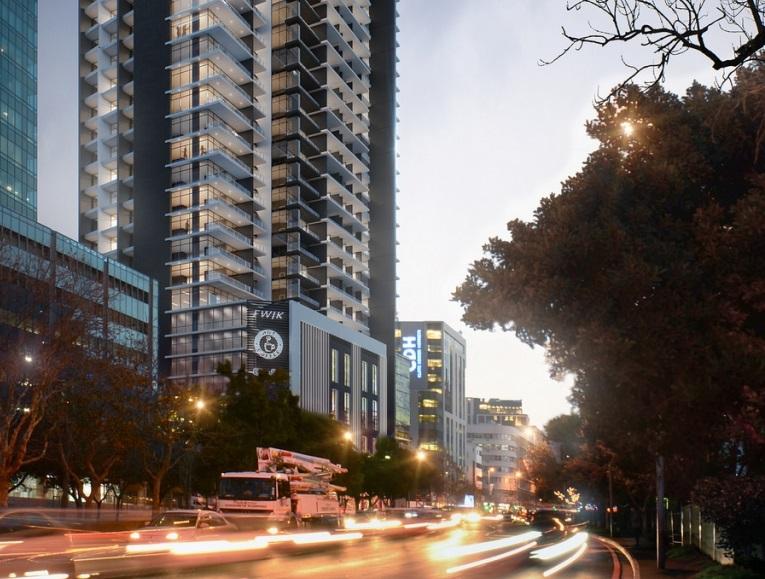 This 31-floor skyscraper will stand face-to-face with Cape Town's current tallest building, the FNB Portside Tower, on the block surrounded by Buitengracht, Prestwich, Mechau and Bree Streets. Slated to open its doors in 2020, with units set to be launched for sale soon, it's primary focus is a range of luxury apartments. However, restaurants and shops will be signature tenants on the ground floor, which could become the new retail centrepiece of the block.
The Modern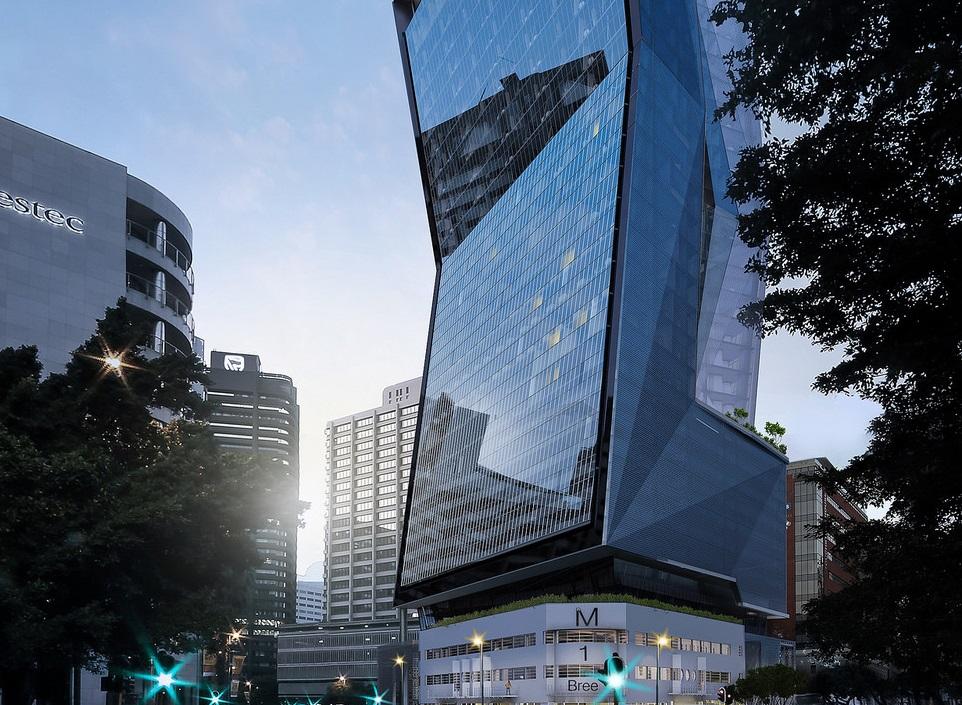 In a city where a mountain is the most iconic part of the skyline, it's hard for modern architecture to draw the eye. But if a new project from Ingenuity Property meets the lofty standards its developers have set for it, Capetonians will soon have something new to gawk at. Known as The Modern, the building will spout out on the corner of Bree, Loop and Hans Strijdom Avenue. Its design will be a glass structure on top of a podium base, with a Z-twist to the facade, culminating in a futuristic high-rise unlike anything else on Cape Town's skyline. Premium business offices and retailers will occupy about 10,814 square feet of the space, with 24 luxury apartments, and a 230-room 5-star hotel assisting in drawing the public to the area.
With 2017 having been a busy construction year for the Mother City, the next four years promise to define 21st-century architectural features of Cape Town even more. With existing developments underway – appealing to both commercial and residential clientele – there will certainly be a wealth of new business opportunities coming to the region.