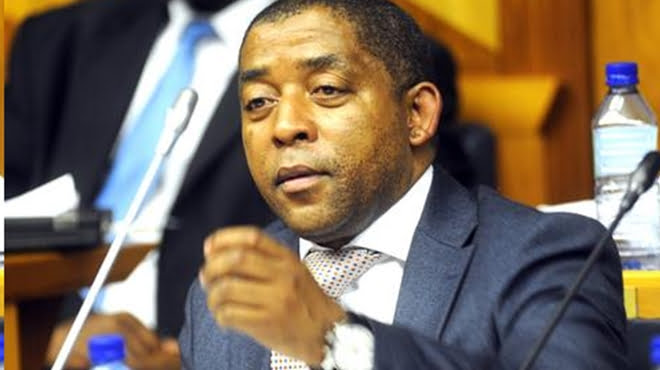 Vuyani Jarana told the SA Flyer Magazine that the embattled airline can be saved. The chief executive said that South African Airways was on track and on budget in its turnaround strategy. What Jarana needs most is time.
According to Business Tech, Jarana was very candid in the interview and acknowledged the major issues SAA faces. 
He also told the magazine what leadership is doing to turn the company around. 
It should be noted that SAA has over R21 billion in debt commitment. R9.2 billion of this debt will mature in March 2019. Jarana believes that SAA needs R12.5 billion in shareholder funding to firstly break even and to make a profit. 
In October Minister Tito Mboweni gave SAA R5 billion in his medium-term budget policy statement (MTBPS). "The MTBPS stated that the funds would help to prevent a call on the airline's outstanding debt of R16.4 billion of the total of R19.1 billion guaranteed by the government," Jarana said.
SAA's losses exceeded R5bn in 2018 and a lot of that money has been used already. 
"R3 billion of the R5 billion has gone into paying arrears," Jarana said.
"We have the R2 billion (available) and have been working within that limit, helped by better cash flow management, including the fact that Angola started paying us the funds it had blocked."
Jarana said that the company wants to get a further R3 billion more through changes to parts procurement at SAA Technical.
He said that by changing procurement policies, costs could be improved by as much as 10 percent. 
He also noted that proper tender processes could save SAA 25 percent to 30 percent in contract negotiations. 
Jarana noted that in the past SAA had a "history and culture of malfeasance" that now means that every move needs to be scrutinised.
"Because we have to follow every step of the process, it means you have to take a bit longer to get the outcomes you want."
ANC VOWS TO SAVE SAA
The ANC leadership said this week that it did not support the closure of SAA, siding with Public Enterprises Minister Pravin Gordhan against Finance Minister Tito Mboweni in their apparent disagreement over the future of the failing national carrier.
ANC secretary-general Ace Magashule told a media briefing after a ruling party caucus meeting: "I can confirm that there is no intention to close down SAA."
He added that "comrade Pravin" had very clearly set out the stance of the ANC and the government on the case of the airline, which lost R5.7 billion last year.
President Cyril Ramaphosa also weighed in on the matter, telling the National Assembly it was not an option to shut down the airline as it would mean the State as sole shareholder would have to settle its debt immediately, with big risks to the national finances.
"If we were to say let it shut down… it basically means that the debt that is in SAA now becomes payable immediately and has an impact on the debt that is carried by all other SOEs and that is how you are able eventually to collapse our fiscus," he told MPs during presidential question time in the chamber.
---
This article was sourced from IOL/Business Report; the original publication can be viewed here.