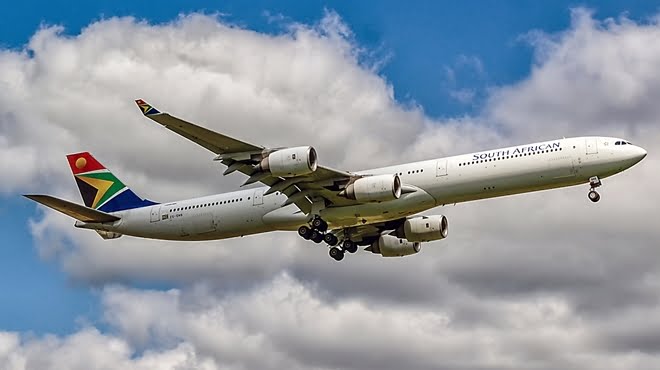 The national carrier, South African Airways, will receive a further R4.8 billion government guarantee by March next year.
The 2017 Medium Term Budget Policy Statement (MTBPS) tabled by Finance Minister Malusi Gigaba on Wednesday states that government has issued a R19.1 billion guarantee facility to the airline to ensure it continues to operate as a going concern.
"Total recapitalisation of R10 billion will be provided in 2017/18. An amount of R5.2 billion has already been provided, with the remaining R4.8 billion to be transferred by 31 March 2018."
The funds will be used for working capital and to settle debt, enabling the airline to reduce its interest expenses.
Despite the capital allocation, government's exposure to SAA debt remains significant at R15 billion.
"There is risk that if SAA's financial fortunes do not improve, there will be further calls on the remaining guarantee," noted the MTBPS.
SAA, which was moved from the portfolio of Public Enterprises to National Treasury in 2014, has been struggling to pay its lenders and service providers.
At the end of September, National Treasury announced that government had approved a R3 billion transfer from the National Revenue Fund (NRF) to SAA to meet its debt obligations to Citibank.
September's transfer followed on another made in July.
Last week, Treasury announced the appointment of six new members to SAA's board.
The MTBPS noted that the appointment of a new Chief Executive Officer – who will commence his duties on 1 November — is a critical step in ensuring that the airline's turnaround strategy is aggressively implemented.
In his address, Minister Gigaba said following his meeting with the SAA board, government will make pronouncements on plans to consolidate aviation assets.
"After we meet the new board of SAA, we will pronounce on our plans to consolidate aviation assets and bring in a strategic equity partner. We believe a strategic equity partner can play an important role in SAA's turnaround as well as unlocking value for the fiscus which has invested significantly in the airline over the years," said Minister Gigaba.
If SAA executes a successful turnaround in line with its projections by 2019/20, its reliance on guarantees will subside, as will government's risk exposure.
---
Source