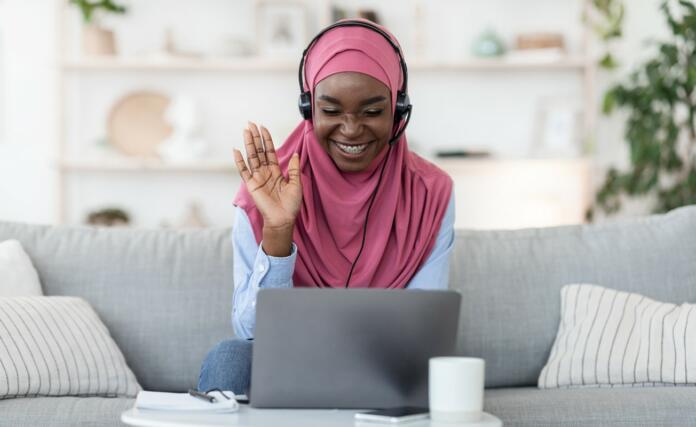 Working from home has become a popular trend for a good reason. Studies have shown that remote workers are happier, more productive employees than those working in the traditional office setting. For this reason, more businesses are offering remote opportunities to their employees and hiring remote employees for new positions.
While in-office job roles might provide you with the benefits of networking and a collaborative team, that doesn't mean that remote jobs are out of your reach. There's no reason why you can't work from home or live wherever you want if you have good internet access and a laptop. Jobs that allow you to work from home are becoming more common as people look to balance their careers and lifestyle.
To help make things a bit easier, we rounded up five tips for landing a work-from-home job:
Search!
Search for remote jobs that fit your qualifications, skill set, and interests. The best places to look are websites like Upwork or Freelancer, as well as LinkedIn profiles of companies that interest you and apply via the respective job portals.
Use the right keywords and buzzwords in your CV/cover letter
Use keywords that indicate you're willing to work remotely. For example, if you want to be a content writer for a marketing company, make sure to include words like "telecommute," "work from home," "remote," or "flexible hours" in your cover letter or CV. It's understandable to want to list every skill you have on your resume, but don't get carried away. The company that hires you may not be looking for someone who can do everything; they may just need someone who can do one thing really well. Make sure you use keywords from the job listing in your resume or cover letter so that it shows up in their search results.
Apply for roles outside of your comfort zone and your industry
Applying for roles outside of your comfort zone shows that you're willing to learn new skills or perform functions outside of what you're used to—precisely what remote companies are looking for! Even if a job seems like it might be outside of your comfort zone, don't be afraid to apply! You never know where it could lead or how it could help build up your skillset.
Get comfortable with video calls and screen sharing tools
You must be able to communicate effectively with others. Your interview might take place virtually so ensure you do not have any network issues and that you are prepared should you need to present your screen during the call. To do this effectively, ensure you know how to use video calls and screen sharing tools such as Zoom or Google Hangouts (for video calls).
Prepare for interview questions
While every company will have different interview processes and interview questions, there are some general guidelines that can help prepare you for any interview question:
Do your research on the company: know what they do and how it works before the interview so that you can ask questions about their products or services during the interview.
Be prepared! Practice answering common questions such as "Why do you want this job?" and "What is your greatest weakness?" so that when they come up in an interview scenario, you'll respond confidently without hesitation.
If you have good skills but have a hard time finding a suitable accountant job, for instance, or are restricted to working without leaving your home, then remote jobs are right for you. There are thousands available now, so be sure to apply online!
Contact