The Southern African Institute for Business Accountants (SAIBA) and the Regenesys Business School have partnered to prepare a license to help financial executives and accounting officers understand the nature and oversight of climate risk, climate litigation, climate reporting and disclosure aspects. 
The rapidly evolving legal and regulatory landscape
Outcomes from recent climate conferences such as the 2021 United Nations Climate Change Conference (COP 26) have reiterated the importance of Environmental, Social and Governance (ESG) considerations for businesses across all sectors. The International Financial Reporting Standards (IFRS) has through its International Sustainability Standards Board (ISSB) already prepared two draft documents that will provide a comprehensive global baseline of sustainability-related disclosure standards for non-financial reporting. 
Furthermore, domestic legislation such as the country's draft Climate Change Bill [B9- 2022], is likely to compel companies to include climate change and sustainability efforts in their financial statements and integrated reports. As this regulatory framework continues to take shape, investors and financiers are paying close attention to these developments, and many have begun to prioritise and expect high-quality, transparent, reliable and comparable reporting by companies on climate and ESG matters, beyond what is available in conventional financial statements.
Getting ahead of this curve will generate a definitive competitive advantage for compliant companies, differentiating them from the pack. Forward-thinking finance leaders should begin preparing for the eventual implementation of these various legal and regulatory directives. 
The License in climate and sustainability reporting 
Fortunately, the pioneering, first-of-its-class executive education that SAIBA is offering through Regenesys, has been set at a price point that will not break the training and development budget of companies that will likely be impacted the most.
To attain the Executive Education and License in Climate and Sustainability Reporting, developed by SAIBA and Regenesys School of Accounting Science, participants must complete a five-week course, consisting of five modules covering the following topics: climate change and the economy, climate governance, risk management, climate reporting and disclosures, and climate change and the financial considerations. The purpose of the License is to equip CFOs, finance leaders and other senior professionals alike with all the skill sets necessary to navigate this rapidly evolving space of non-financial reporting. 
The programme will be run by Regenesys three times during the remainder of 2022, with the first iteration set to begin from 04 July to 05 August. The second and third offerings will take place between 15 July to 16 September and 10 October to 11 November, respectively. 
The reality is that society can no longer overlook or dismiss the effects of climate change. Similarly, as the climate agenda continues to permeate all facets of the professional world, its impact on business is too wide and significant to ignore. 
Imperative to refresh professional knowledge 
Education is a lifelong experience and the offering by SAIBA and Regenesys is an important refresher that will impart the knowledge and insights not covered in current formal curriculums, academic qualifications, and that cannot be obtained from a standard Continuing Professional Development (CPD) event. Proficient finance leaders will soon need to be well versed in all things related to the climate agenda and adjacent industry and regulatory developments.
"Climate change and sustainability are topics dominating the agendas of boards, governments, investors and the public. This license will enable CFOs, financial managers, financial accountants and accountants-in-practice to assist companies in addressing the reporting requirements, challenges and opportunities of climate change," explains Nicolaas van Wyk SAIBA CEO. 
"While South Africa has been on the forefront of integrated reporting, the focus has largely been on highlighting social projects. The climate and sustainability license is going to be an invaluable asset for accountants, finance managers and leaders looking to advance, evolve and uncover the challenges of climate control," adds Dr Marko Saravanja, Chairperson of Regenesys Business School.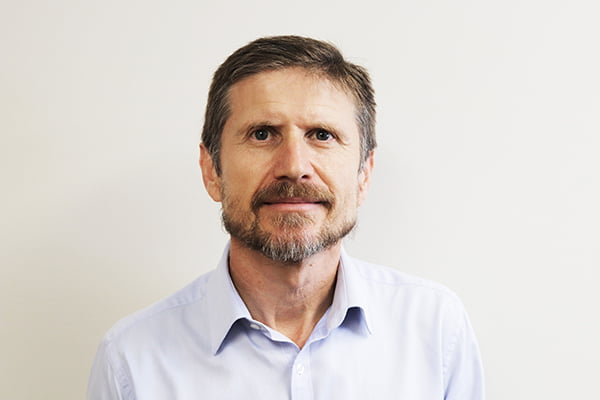 Register today
Although the 04 July to 05 August programme is fully booked, there are still seats available in the 15 August and 10 October offerings. Interested parties can learn about programme availability, content, tuition fees and more by visiting the registration site here. 
"Leading finance executives understand that climate change efforts cannot be separated from business. This license will serve as proof of competency and ensure finance leaders understand the nature of climate problems, constraints and possible solutions. Aiding the country's broader goal of transitioning to a more climate-resilient future," concludes Van Wyk. 
Contact