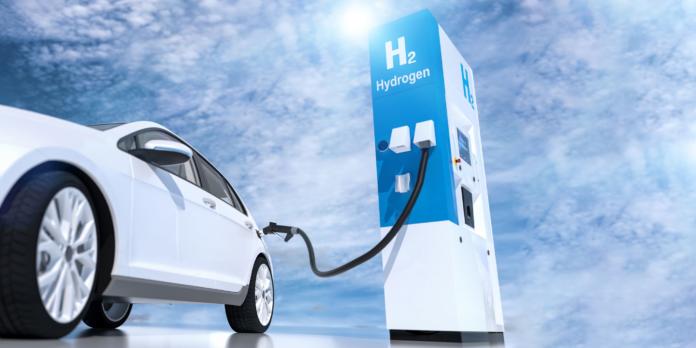 Aimee Clarke, CBN reporter, examines the state of play in the South African context and is underwhelmed.
THE hype around the potential of the Hydrogen Economy is palpable. Simply put, it is being hailed by government and big business as the solution to just about every problem facing the energy and industrial sectors, and their related environmental concerns. "It could provide us with a just transition with the potential to decarbonise various industry value chains and provide security of energy supply. It can also contribute towards the achievement of the Sustainable Development Goals," said Minister Ebrahim Patel recently. "Hydrogen is potentially the missing piece in the puzzle towards attaining net-zero emissions by 2050, in line with the Paris Climate Agreement of 2015," he said.
There is potential, it could, it can… The question remains: will it?
For the time being, it seems most moves towards the Hydrogen Economy are purely hypothetical – with a myriad of plans, strategies and agreements between stakeholders. While these are no doubt necessary, the concern remains whether South Africa has what it takes to execute on its vision of being a key role player in the global hydrogen economy.
Sasol and the Industrial Development Corporation (IDC) recently signed an agreement to "jointly develop and shape an enabling environment to advance South Africa's green hydrogen economy". CBN asked, "What does this actually mean?" For the IDC – according to spokesperson Tshepo Ramodibe – this means developing proactive industry plans for the local sourcing of raw materials required for a tangible hydrogen economy. For Sasol, it means leveraging their position as world's leaders in Fischer-Tropsch technology and their capacity for research and development to advance hydrogen research and applications.
To this response, CBN posed two further questions: Can the hydrogen economy realistically compete with the coal economy in South Africa? And do we have the skilled professionals required to make the hydrogen economy a reality? Ramodibe's response must be commended for its realism, which can be summarised as: "Yes, but it is going to take a long time."
Verbatim, he said: "The coal economy was built over a long period of sustained investment while the hydrogen economy is still in its infancy. We are hopeful that with increased research and development this industry will flourish in years to come." Emphasis on years.
On the skills front, he said: "We are starting from a low base but with growth will come the need to build on what we currently have – this is characteristic of new industries. Even developed industries such as Germany and the US started from a low base but eventually grew." Emphasis on eventually.
Is this real or just a fantasy? The verdict is, for now: it is a fantasy.
But with the right stakeholders driving the fantasy forward – both in the private and public sector – the reality is well within reach. However, hydrogen enthusiasts must remember that a thriving South African hydrogen economy is not going to happen overnight. There is still nearer-term solutions required for the Just Energy Transition. Making the Hydrogen Economy a reality is going to require patience, coordination between multiple stakeholders, a range of new skills, and – perhaps most importantly – the capability to put plans into action.
Contact