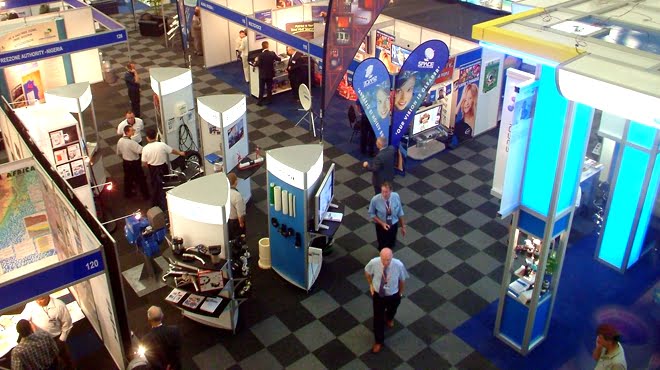 Two world-class distribution, materials handling and storage expos have been added to the Cape Industries Showcase (CIS) taking place from 13 to 15 July 2016 at the Cape Town International Convention Centre. The Cape Logistics Expo and the Temperature Controlled Storage and Distribution Expo join the established CIS events comprising the Oil and Gas Africa Expo, theMaritime and Offshore Marine Africa Expo and the Empowertec Cape SME Expo.
"Cape Town has not had a dedicated materials handling and logistics exhibition in South Africa for many years," says event organiser John Thomson. "Six of South Africa's eight major marine ports are situated in the Western Cape and Eastern Cape, which jointly handled 7.6 million tons of bulk cargo, 3.9 million tons of break bulk and 1.8 million containers during 2014. This clearly shows the region's importance to the logistics sector, and the relevance of the two logistics expos."
In fact, the component shows of the CIS expo dovetail perfectly with the objectives of the South African government-driven Operation Phakisa initiative. The aim is to accelerate growth in the country's ocean economy and includes planned ports expansion to handle increased maritime transport traffic and cargo volumes, greater development of the offshore oil and gas industry, and position the Cape as a preferred marine and maritime service and supply centre. The Cape Logistics expo, located at the heart of the country's maritime, oil, gas, logistics and cold chain centres, brings together customers, suppliers and co-operation partners in a versatile business network environment.
Strong industry support
A number of leading industry associations are backing the shows, including the Namibia Logistics Association, the Chartered Institute of Logistics and Transport South Africa (CILTSA), the Railroad Association of South Africa, the Southern Africa Refrigerated Distribution Association, the Southern Africa Shippers Transport and Logistics Council and the Supply Chain and Logistics Group.
"Logistics research and information-sharing is a key activity at CILTSA, and we always support innovators in transport, logistics and supply chain management," says Elvin Harris, President of CILTSA.  "The Cape Logistics Expo initiates this with a particular focus on operations in the Eastern and Western Cape, and is a fantastic way to market products and solutions, and to discover latest developments in the industry."