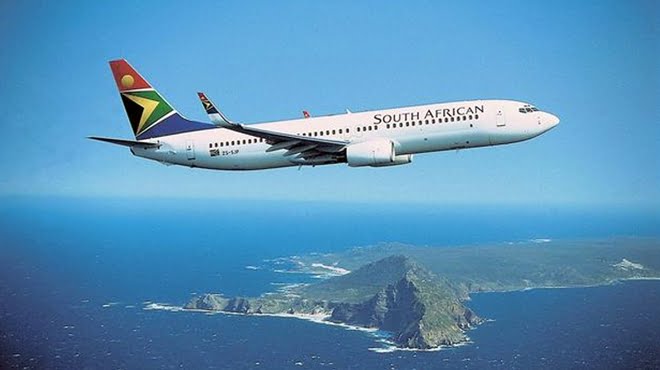 According to SAnews.gov.za South African Airways (SAA) has terminated its contract with BnP Capital as its financial services provider, the airline said on Thursday.
"SAA has taken a decision to terminate the services of BnP Capital as a financial services provider to the airline. The effect of this decision means that SAA has terminated both its appointment of BnP Capital as transaction advisor and the appointment to source funds on behalf of the airline," says SAA spokesperson Tlali Tlali.
The airline terminated the deal due to concerns raised on whether BnP Capital is in possession of a valid Financial Services Board (FSB) licence as a financial services provider.
The airline awarded BnP the contract on 20 March 2016 after it took a decision to arrange debt consolidation as part of interventions aimed at managing the airline's revenue and financial resources more efficiently.
This process entailed debt review and restructuring of the balance sheet as well as sourcing funds in the markets.  The airline currently pays multi-million rand interest on its debt and there is room to reduce interest rates.
Following the decision to arrange debt consolidation, SAA issued a Request for Information (RFI) in the market, inviting interested parties to submit their bids. Fourteen companies responded. When the process closed in February, a Request for Proposal (RFP) was issued to the same 14 companies.
In that process, only seven companies responded to the RFP and two companies were subsequently disqualified as they failed to meet the critical criterion, which was having a valid and current FSB-issued licence.
"The five companies that remained met all the requirements and the tender was awarded to BnP Capital for scoring highest on both the pricing and BEE requirements of the criteria.
"In addition to procuring the services of a transaction advisor, SAA went out to market to source funds. Funds could be sourced from the traditional lending institutions, such as banks and investment houses.
"In recognition of the fact that SAA had loans in the amount of R7.2bn maturing at the end of June from different lenders, management went out to look for a lender in order to avoid defaulting on our obligations when the loans became due and payable.
"After following a procurement process, a potential lender was identified but for reasons beyond SAA's influence and/or control, the lender withdrew even before the agreement was entered into between the parties," says Tlali.
On Thursday, the national carrier said due to the confidential nature of the transactions and conditions, it would not disclose the identity of the lender.
"The withdrawal was communicated by the potential lender to SAA in April 2016. In light of the sudden withdrawal by the potential lender, SAA was faced with a predicament and had to consider on an urgent basis other alternatives to mitigate its risks associated with loans that were maturing within a month," Tlali said.
In May 2016, SAA management followed a process provided for in the Supply Chain Management (SCM) Policy, to deviate from open tender and go on a confinement process. The process, which is also recognised by National Treasury as one of the justified methods under specified circumstances, was duly approved.
As a result, on 25 May SAA issued a letter of award to BnP Capital to source funds on behalf of SAA.
"In the intervening period, before SAA and BNP Capital could enter into a contract and while SAA was still to conduct a due diligence, SAA received correspondence on 7 July 2016 from Webber Wentzel, legal representatives appointed by OUTA, stating concerns on a range of issues. The concerns were individually considered fully, including whether or not BnP Capital was in possession of a valid FSB licence as a financial service provider," says Tlali.
The next day the national carrier contacted BnP Capital to enquire about the claims made to which the company responded.
"On 20 July 2016, after considering all relevant information received from BnP Capital, SAA management took a decision to terminate all BnP services to the airline as a prospective financial service provider in relation to SAA's initiative on debt consolidation.
No payments had been made to BNP Capital.  The decision to terminate the service was arrived at after a review of the award to BnP Capital," said Tlali.
Suspension of SAA treasurer
On 5 July 2016, SAA Treasurer Cynthia Stimpel was placed on suspension by SAA management.
She has been suspended for misconduct as she had acted in contravention of SAA's code of conduct.
The airline said the decision to suspend her had nothing to do with media reports suggesting that she had allegedly objected to SAA's decision to award a tender to BnP Capital.
"Her suspension remains in place, pending the finalisation of an investigation and a possible institution of a disciplinary hearing. Michael Kleyn has been appointed as acting Group Treasurer," says Tlali.
The carrier said it remains committed to ensuring that the financial management of the entire group improves and the airline's finances are turned around.
---
Source