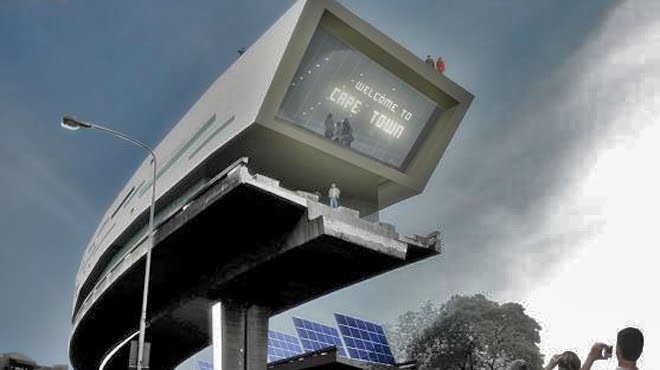 According to Mayco member Brett Herron, the prospectus for the development of the Foreshore Freeway Precinct will be a public document.
"The public and interested parties will have access to the document, as well as to an informative video about the current challenges and the City's expectations for the development of the Foreshore Freeway Precinct.
The video, as well as the prospectus itself, will be available on Transport for Cape Town's website as from Friday 8 July 2016. Interested parties with internet access will be able to download the document once they have registered on the website and any person or interested party who does not have internet access can request a hard copy of the document.
I want to state from the outset that the City is committed to a transparent process and that we are committed to working with all of our partners – our residents and the private sector – in building a sustainable city that is geared to meet the demands of a growing population.
Most importantly, the residents of Cape Town will have the opportunity to be involved with this exciting project.
Prospective bidders will be required to present scale-models of their designs for the Foreshore Freeway Precinct. These models will be on display at the Civic Centre where the public will have full access to view the models. This will be the ideal opportunity for the public and interested parties to see for themselves what the proposals look like: how the bidders propose to address the traffic congestion and how they propose the Foreshore Freeway Precinct should be developed.
We will duly inform our residents when we have reached this stage of the process. The public will be able to comment on the bidders' proposals and designs and their input will be taken into consideration when the City decides on the preferred bidder for the development of the precinct.
Some of you may recall the public participation process that we undertook in 2014 as part of the City's World Design Capital programme. This process followed after we partnered with the University of Cape Town's Faculty of Engineering and the Built Environment in 2013, giving students the opportunity to come forward with sustainable design proposals for the Foreshore Freeway Precinct as part of their academic curriculum.
Looking back, I can honestly say that this collaborative partnership gave all of us a sense of the challenges we are facing, and at the same time the opportunity we now have in reimagining the Foreshore Freeway Precinct.
We are extremely excited about this project.
We are looking forward to working together with our most valued partners, namely our residents, in finding a solution that will contribute in building a city equipped to meet the urban demands of the 21st century."