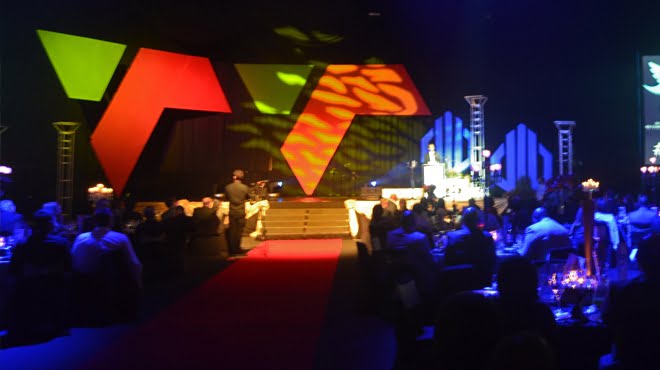 South Africa has won the bid to host the 11th International Heavy Haul Association (IHHA) conference, which will be held in Cape Town  from  2 to 6 September 2017. This premier event  is expected to attract in excess of 1 000 delegates across the world.
South Africa is the host member of the IHHA for this conference. The 10 country members of the association are  Australia, Brazil, Canada, China, India, Norway, Russia, Sweden,the USA and South Africa. The IHHA has conducted international conferences for 34 years in the members' countries and has become widely recognised as the leader in railway heavy haul conferences and a world class resource in heavy haul best practices. South Africa is one of the founding members of the IHHA founded in 1982 and has been one of the pioneers in the development of heavy haul technology.
The IHHA is a worldwide non-governmental association of railways and railway institutions dedicated to the improvement of heavy haul railway operations, maintenance and technology. The association hosts international heavy haul conferences every two  years and the heavy haul countries bid to host the conference. The last time this confernce was held in SA was in 1997 which is almost 20 years ago.
In June 2015 in Perth, Australia,Transnet through Brian Monakali, who is currently an Executive in Transnet and a member of the board of directors for IHHA, led the bid for SA to host the 2017 IHHA conference competing with China. "We fully expect the 2017 conference to be outstanding and rank high among the long history of IHHA Conferences. The fist IHHA Conference in SA was held in 1997 (also in Cape Town) and it was one of the best conferences ever held. I believe history will repeat itself in 2017," said Scott Lovelace, CEO IHHA.
The IHHA, in partnership With Transnet and the South African Heavy Haul Association (SAHHA) is at the forefront of hosting the 11th International Heavy Haul Conference, on 02 – 06 September 2017, at the Cape Town International Convention Centre, South Africa.
The Conference theme "Advancing Heavy Haul Technologies and Operations in a Changing World" aims to address the recent market downturn characterised by low commodity prices, low GDP growth rates and a slowdown in demand for freight bulk commodities such as coal and iron ore.
"This conference will specifically focus on research and innovations related to how we can advance heavy haul technologies and operations to respond positively to the current market downturn, thereby contributing significantly to the survival and growth of the railways." Said Mr Brian Monakali, Executive Manager at Transnet Freight Rail, and Co-Chairman of the Organising Committee.
This prestigious event will commence with a technical workshop to be held two days before the conference where international railway technical experts will present selected topics within the Infrastructure and Rolling Stock fields.
The conference will comprise:
Presentations of technical papers in research and  development areas such as rolling stock, railway infrastructure and operations;
Technical Tours for delegates involving site visits to Transnet's Heavy Haul railways and ports; 
Social tours for delegates and partners to visit tourist attractions in Cape Town.
"Our Market Demand Strategy at Transnet is aimed at providing capacity ahead of demand. We are constantly under pressure to find efficient and cost effective ways of increasing capacity. Whilst our two heavy haul lines, Coal and Iron Ore line are currently contributing around 50% of our annual tonnage railed, a significant portion of growth in volumes in next five years is going to come from General Freight business. "
"I therefore expect the Heavy Haul Association to facilitate and promote initiatives aimed at efficiently utilising the existing assets, and creating rail capacity  cost effectively at both our heavy Haul lines and General Freight lines, by applying some of the proven operations and maintenance principles of Heavy Haul international benchmarks", says Mr. Siyabonga Gama, Group Chief Executive of Transnet.
The conference will also offer delegates an opportunity to experience Cape Town, the "Mother City", with a national park and Natural Wonder of the World as its heart. It is the oldest city in South Africa and has a cultural heritage spanning more than 300 years.
"Transnet has always been and will remain a meaningful player in the Railway community both locally and abroad. At the 2015 International Conference held in Perth, Australia,  Trasnet Employees, Robert Fröhling and Ulrich Spangenberg, scooped two of the 10 Best Technical Paper Awards. Furthermore, South Africa has had experience in successfully hosting a number of international events such as the Soccer World Cup in 2010, as well as the fifth BRICS Summit in March 2013 to name but a few. We therefore welcome the opportunity to host once again an international event such as the Heavy Haul Conference in 2017" said  Mr Ravi Nair, Chief Executive, Transnet Freight Rail.
The South African Railways have long been a leading innovator and developer of heavy haul technology both in rolling stock and track so it is quite appropriate for this conference to be held in Cape Town. On behalf of the organising committee, we extend a warm invitation to you and your associates to participate in the upcoming 11th International Heavy Haul Conference.