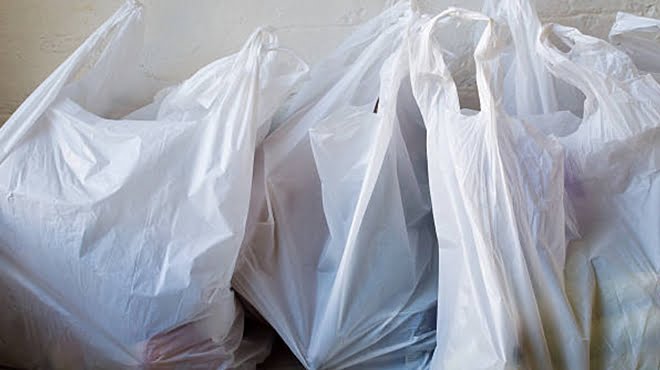 In the near future, the common plastic shopping bag may be a thing of the past in the Western Cape if the DA gets its way.
A motion by Member of DA Western Cape Provincial Executive Committee and Shadow Minister of Tourism, James Vos, was passed in the DA's Provincial Congress on Saturday.
Vos has called on the province to pass legislation that will do away with plastic bags and replace them with more environmentally-friendly option to benefit nature and human beings.
"Plastic bag wastage has a devastating effect on the environment, posing a danger to humans and wildlife. We need to deal with environmental issues in the same way we deal with people's issues as you cannot disconnect the one from the other. This motion serves to highlight the importance of taking care of the environment because it is essential to human survival," Vos said.
The passing of the motion is a crucial step in achieving this as it mandates the DA provincial government to get the ball rolling on the matter, Vos explained to htxt.africa.
You can see the text's of Vos' motion below:

Motion for consideration by provincial congress 7 october 2017
Proposed by Hon. James Vos MP, Shadow Minister of Tourism
Seconded by Hon. Geordin Hill-Lewis MP, Chief of Staff to the DA Leader
Reducing plastic shopping bag waste in the western cape
Noting that less than 1% of the 350 million vest-type plastic shopping bags (PSBs) purchased in the Western Cape each year are recycled. Instead they end up in landfills or blow out of bins or garbage trucks— blocking storm drains, getting stuck in trees or littering rivers and beaches – all highly undesirable outcomes. In nature, plastic breaks into smaller pieces, but never fully disappears – it breaks up not down, contaminating our food and water.
Noting that plastic poses dangers to humans and wildlife as chemicals, leaching from discarded or burnt plastic, enter water supplies and travel up the food chain. And that plastic bags are a blight on the environment, polluting waterways and other natural areas, killing animals and harming our tourism sector. And that it is widely projected that at current trends, there will be more plastic in the ocean than fish by 2050 (by weight).
Noting that 60-70% of all PSBs sold in the Western Cape are sold by the big 5 grocery groups (Shoprite Holdings, PnP, SPAR, Massmart, Woolworths) and that none of their PSBs (except the Checkers bag) are recyclable, even though they all claim to be recyclable.
Noting that over 20 countries/states have passed legislation in the last 15 years to ban or significantly reduce PSB use, the latest being Kenya, where a complete ban and steep penalties for transgression became effective in Sept 2017. Other countries include Rwanda, Tanzania, Morocco, Madagascar, Mauritius, Seychelles, France, Italy, and China.
Noting that the manufacture of PSBs from virgin polymer is heavily capital intensive and therefore the industry tends to be highly concentrated, while the manufacture of reusable bags and of PSBs made from recycled post-consumer waste is well suited to the labour intensive small business sector, and is much more environmentally responsible. The 2008 ban in Rwanda created a thriving market for reusable bags, which were virtually non-existent in the country before the ban.
Noting that the PSB is the highest selling item (by volume) in supermarkets, and that they are the most visible, mobile, damaging form of solid waste, but also that they are packaging for which there exists a practical alternative – reusable bags.
Noting that municipal governments must spend vast amounts of money to clean up PSBs and to repair the damage caused by them – money that is better spent elsewhere.
Further noting that bans are often considered a massive government invasion into private business but that this invasion is often warranted when a product is causing significant social and environmental damage on a massive scale, and can be replaced with something safer.
The motion resolves that:
The DA-led provincial government in the Western Cape passes legislation to give effect to a prohibition on the sale and distribution of vest-type plastic shopping bags unless they:
Are 100% recyclable (containing 0% chalk filler) and;
Are made from 100% recycled post-consumer waste and;
Contain 1.5% biodegradable additive to render them fully biodegradable under appropriate aerobic or anaerobic conditions, assuming such additive, meeting specified requirements, is readily available in SA.
The DA-led provincial government in the Western Cape passes legislation to give effect to a provincial levy on PSBs. The revenue to be used to subsidise the PSB collection and its return to the recycling system and also to subsidise reusable bags for poor consumers.
---
Source