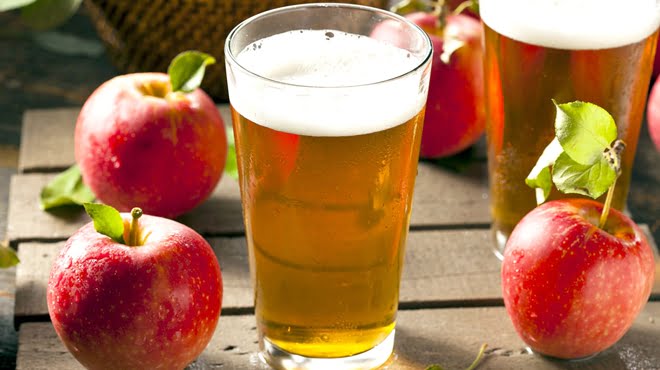 STELLENBOSCH-based liquor conglomerate Distell might be best known for its wine and brandy brands – but the company's spirited growth in the last decade-and-a-half has been underpinned by incredible successes in the cider segment. In fact, so successful has Distell been in marketing its Hunters Dry and Savanna brands that the company now ranks as the second largest cider player in the world. This is a remarkable achievement for a company that first marketed its cider products in the late eighties.
More encouraging is that Distell's cider growth in 2015 comfortably exceeded the average growth in the global cider category – nothing up an 8,7% volume growth versus 4,1% growth.
Distell CEO Richard Rushton – who previously held key global positions for beer giant SABMiller – said the sold growth in cider was driven mainly by the core Hunter's brand, which launched Hunter's Extreme Bold in July last year. He said this natural energy alternative delivered the refreshing taste of apple with a bold kick of Guarana. Rushton said the Hunter's Extreme brand doubled in volume over the last 12 months, making it the most popular alcoholic energy drink in South Africa.
Rushton said the pricing architecture in the cider segment was defined, and that growth momentum was achieved through innovation. Both Hunters and Savanna come in different sized formats, and taste variations.
He said, "South Africa cider volume growth accelerated off a much higher base…year on year growth has increased due to pricing and packaging architecture and innovation."
Distell clearly sees the growth momentum continuing, and has confidently invested another R240m in expanding capacity mainly in the cider manufacturing facilities.
The bigger picture at Distell is also fascinating – especially in terms of building a liquor business with global attributes. Rushton said the investment programme was designed to enhance its competitiveness as the company sought to double the size of its business by 2020.
Other than cider, Distell owns strong selling brands like Fleur du Cap, Nederburg, 4th Street (now the country's top wine selling brand) Two Oceans, Graca, Durbanville Hills, Sedgwicks Old Brown, JC le Roux, Amarula, Klipdrift, Viceroy and Richelieu. In the six months to end December, Distell grew total revenue grew 11,2% to R12,2bn, while operating profits climbed 16,5% to R1,7bn.
Aside from cider's sprightly showing, Distell also made good gains in African and northern European markets as well as Taiwan – which offset the effects of weak demand from Angola, the UK, Russia, China and Latin America.
Rushton noted, "Consumers responded positively to our product offerings and promotions especially over the festive season."
But Rushton was cautious about the persistently challenging and volatile trading conditions in many of Distell's key markets, warning that tougher trading conditions were expected for the second half of the financial year. He said the company would moderate the "sequencing and pacing" of some of its investment plans in some markets.
Still, he remained bullish that Distell's strategic direction, the versatility and diversity of its portfolio of brands would grow shareholder value over the longer-term.