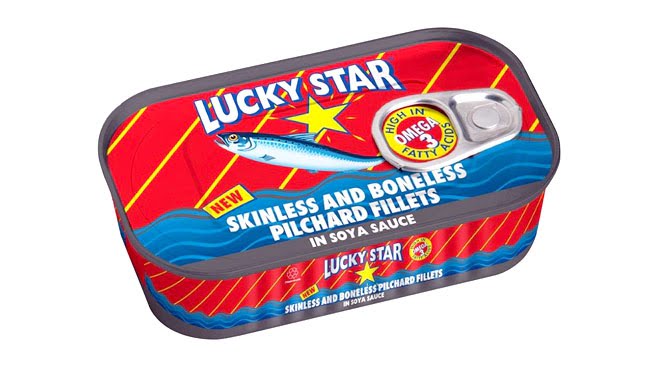 CAPE TOWN-based Oceana Group, Africa's largest fishing company, is markedly increasing imports of frozen pilchards to meet local demand for its iconic Lucky Star canned pilchards brand – a staple meal in many South African households. Oceana operates across most segments in the fishing industry – ranging from horse mackerel, fish meal, hake, squid and west coast lobster. But its largest profit segment is in the canned pilchard sector, where is holds dominant market shares in most regions in South Africa.
The Lucky Star brand of canned pilchards is a market leader in its category and accounts for approximately three million meals per day in South Africa. Oceana has needed to increase its production capacity to provide cost effective, high protein meals to more families throughout the country at a time when food security might be a cause for concern. Canned pilchards offer a healthy alternative protein source to beef, pork or chicken – all of which are expected to increase in price as one of South Africa's worst droughts continues to ravage the agricultural sector.
Unfortunately, the availability of pilchards is not sufficient to meet local demand. Oceana CEO Francois Kuttel said that to make up for the shortfall in local supply, Oceana was importing frozen pilchards from Morocco and Thailand for value added processing in its canneries at St Helena Bay and Laaiplek.
He pointed out that this year the South African total allowable catch (TAC) for pilchard is 23% less than last year. "This would have potentially resulted in the reduction of working hours."
But the processing of frozen pilchards has enabled Oceana to provide year-round employment for nearly 1,394 employees – who might otherwise have remained seasonal workers. Kuttel added that the importation of pilchards had resulted in cannery offal (offcuts) – which are channelled through to the fishmeal plant and processed into fishmeal and oil – offering additional hours of work for its workforce.
"Our determination to meet consumer demand prompted us to start importing frozen pilchards. Whilst still relying heavily on our local quota, our production has been enhanced by the importing of additional product."
He stressed that processing of local quota pilchard could guarantee Oceana's cannery staff employment for only between two to three months of the year and would also meet less than 50% of the local demand for canned pilchards.
Kuttel noted that Oceana had invested an additional R10m in the Laaiplek facility in order to process a greater quantity of frozen fish. Currently the majority of imported frozen pilchards is processed in the St Helena Bay facility. He estimates that the annual imports of frozen pilchard translate to an economic injection of nearly R200m in wages and in services procured in both St Helena Bay and Laaiplek. But this does come at a cost to Oceana's bottom line.
"The drop in our currency's exchange rate against the dollar means that we are paying more for imported canned pilchards than ever before, which is putting some pressure on our bottom line."
On the flipside, Kuttel maintains the high dollar exchange rate has meant it was now possible for Oceana to import frozen product and undertake the entire canning process in its own facilities (instead of importing the canned product.)
Given the high demand for this cost effective protein source, Kuttel said it was likely that Oceana would increase the amount of frozen pilchard imported in the future. "This will create additional employment opportunities in these fishing communities."
---
By Jenni McCann