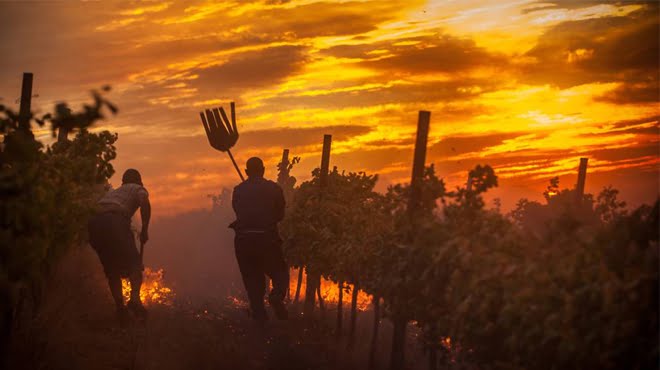 The Western Cape Government hopes to start an impact assessment of the recent fires on the agriculture sector this week.
Alan Winde, Minister of Economic Opportunities, said teams from the Western Cape Department of Agriculture aimed to visit affected farms today.
"If the fire is under control and the smoke has subsided, the officials will be able to access the farms to conduct surveys. This will give us an idea of the damage to agriculture land and infrastructure."
Minister Winde last week visited the Joint Operations Centre, based at Delvera off the R44, where he received a comprehensive briefing on the fires.
"The fires, and the drought, are putting pressure on our agriculture sector, particularly on the wine-producing regions. It is taking focus and manpower away from harvesting.
"This is going to have a major cost to our economy. The agriculture sector, with its backward link to agri-procesing, is one of our key growth sectors."
Minister Winde yesterday also appealed to residents to assist authorities with their investigation into alleged arson attacks. It is alleged that arson has caused some of the recent fires. Minister Winde further commended the firefighters for their effort in bringing the blazes under control. 
"Our firefighters are true heroes and we salute these brave men and women. I'd also like to thank the public for their support. It was encouraging to see several companies and residents arriving at Delvera with donations for the firefighting teams."
To contact Fire Services with emergencies in the Winelands, dial 021 888 5275. In Cape Town, contact 021 480 7700 from a cellphone and 107 from a landline.