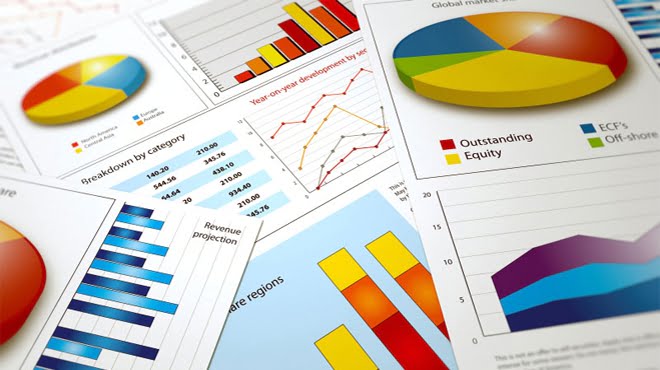 How should a manufacturer respond to the Internet of Things, digital connectivity, big data, talent-driven innovation and technologies, such as robotics, additive manufacturing and artificial intelligence all of which, are contributing factors to a manufacturing Industry 4.0?
To answer this question, Deloitte has today released a detailed study 'Analytics in Manufacturing: Are South African manufacturers ready for "MAnalytics"?'("MAnalytics" being analytics for manufacturers) which, found that the race among South African manufacturers was still on to gain the definitive competitive edge through analytics. The report highlighted that companies require further investments in analytics capabilities and integrating analytics into processes and decision-making were necessary in order to remain relevant and to be ahead of the competition.
The more than 40 South African manufacturing respondents to the report point to different reasons for not using analytics, or not using it to maximum advantage, and the challenges that exist to getting real value. "Half the surveyed South African manufacturers say that their organisation does not have a clear vision on how to benefit from analytics, and half state that they lack clear advocacy or sponsorship for analytics,"says Karthi Pillay, Deloitte Africa Manufacturing Industry leader.
Commenting on this observation of the state of South African manufacturers' analytics readiness, Werner Swanepoel, Deloitte Africa Leader: Data Analytics, said, "We see this as being an opportunity for manufacturers in South Africa to carve out a competitive advantage for themselves by becoming early adopters and drivers of a robust strategy, and by investing in the financial and leadership support necessary to see it through."
Clearly here exists a challenge of leadership in coming to terms with the fact that global manufacturing is changing at an exponential rate and that to be competitive, both locally and globally, manufacturers need to be in touch with changes in customer needs, the business environment and evolving manufacturing technologies. In fact, 95% of surveyed South African manufacturers see the greatest benefit of analytics in better decision-making. Other benefits of analytics that were highlighted include financial performance (75%) and risk awareness (70%).
The report found that South African manufacturers are getting ready for MAnalytics, with 21% of respondents already using analytics to a great extent, and with a majority agreeing that analytics will grow in importance over the next three years, and 50% believing this will yield a competitive edge for their business.
Swanepoel believes that analytics could play an even greater role in driving business strategies for a lot of South African manufacturers, by making available greater volumes of data and more particularly, better quality data. According to the report, "Only one-third of respondents indicate that they already use more than 75% of their data to inform their decision-making". Swanepoel said that while volume alone is not the sole criterion for achieving improvement  in decision making, a more striking enrichment of decision making could be gained by accessing better quality data both as to the use of internal and external sources of data. For instance, the report found that only one-third of respondents supplement their internal information by leveraging external data, which can add new insights and advantages."
"When it comes to the challenge of not getting real value from analytics, 35% of respondents complain about data quality. Another 57% say they have inadequate technology infrastructures that support analytics, and several manufacturers complain about not having the right number of analytics talent (26%) or a skills deficit (74%)," the report stated. In consequence, the report suggested that South African manufacturers need to address the following backbones of a successful analytics capability: vision, sponsorship, quality, infrastructure, talent acquistion and skills developments.
Pillay, said, "This report is of strategic importance given the size and strength of the manufacturing sector to the South African economy." We are focused on a competitive future for manufacturing and for this reason, Deloitte will be participating in the upcoming Manufacturing Indaba, at which Pillay will be a keynote speaker and, Swanepoel will be moderating a panel discussion on analytics for manufacturers.
Pillay believes that "The importance of greater competitiveness and efficiency in the manufacturing industry lies in its contribution to the future success of South Africa. Manufacturing makes up 13.9% of South Africa's Gross Domestic Product, employs 1.7 million people and has a multiplier effect of 1.13, meaning that every R1 invested yields R1.13 of value.
"The manufacturing sector has underpinned the success of most developed economies, and with some of the efficiency improvements highlighted in this report, I believe it can do the same for South Africa," he said.