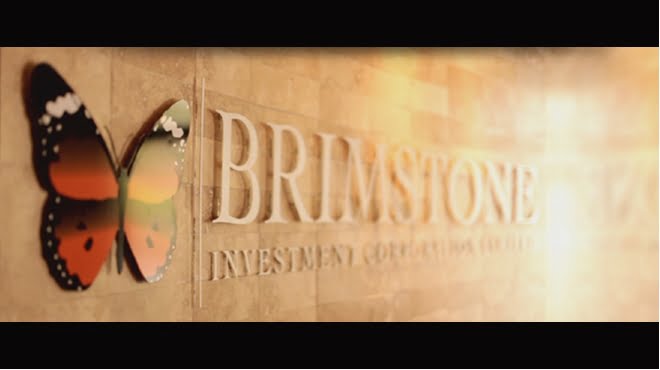 Brimstone today released its results for the financial year ended 31 December 2016, recording a 22% increase in revenue and a 147% increase in operating profit. A dividend of 42 cents per share was declared.
The company moved from a loss position of R668.1 million in the previous year to a profit of R197.3 million with the major contributors to this excellent result being soon- to-be listed subsidiary Sea Harvest and a significantly improved Lion of Africa Insurance Company. Share of profits from associates and joint ventures turned from a loss of R341.5 million in 2015 to a profit of R98.3 million in 2016. Fair value losses improved from R429.6 million in 2015 to R70.8 million.
Intrinsic gross assets increased to R9.3 billion. Intrinsic Net Asset Value (INAV) increased by 21.4% to R5.13 billion at 31 December 2016 from R4.23 billion at 31 December 2015. This translates to an INAV of R21.30 per share at 31 December 2016, up from R17.41 per share at 31 December 2015.
Brimstone Executive Chairman Fred Robertson attributed this turnaround to a combination of 'patient capital', which is the ability of the group to take a long term view of its investments, together with its significant empowerment credentials, well-constructed alliances and strategic management interventions.
Highlights of the year include:
Sea Harvest (85% shareholding) increased its shareholding in Australian listed Mareterram to a controlling interest of 55.9%. Sea Harvest is expected to list in March.
Lion of Africa (100%) significantly reduced its losses from R179.6 million to only R15.4 million this year. This was driven by a huge improvement in the gross underwriting results, a new experienced management team, and remedial action taken in the business.
Oceana (17%) delivered dividends to Brimstone of R107.9 million up from R80.6 million last year  and recognised R67.7 million (2015: R35.1 million) in equity accounted earnings based on Oceana's reported full year earnings.
Investments: Brimstone's investments in Equites, Life Healthcare, MTN Zakhele and Phuthuma Nathi performed well during the year. Equites delivered a dividend of R29.6 million, Life Healthcare R82.8 million, MTN R0.4 million, and Phuthuma Nathi R91.3 million, contributing to the overall 10.3% increase in dividends received of R339.9 million.
Brimstone CEO Mustaq Brey said: "Our strong results in a sluggish economy show the benefits of our long term investment view, focused management and positive interventions where required, and a portfolio of very strong investment brands. This year we will be paying our 15th consecutive dividend. In accordance with our view of further rationalising our investment portfolio we have disposed of certain non-core investments during the year including Taste Holdings, Rex Trueform, and Afena Capital."
"We've come a very long way from our roots as a community-based initiative with start-up capital of R3 million to a company with intrinsic gross assets of over R9 billion, 3500 employees in our subsidiaries and over 24,000 staff throughout our associates and investments," said Brey.
"Brimstone has performed well during the year and our aim will always be to deliver tangible value for our shareholders through our company's three pronged philosophy of being profitable, empowering, and having a positive social impact. Our track record in creating and unlocking value for shareholders over the years is well known. We are confident that the forthcoming listing of our subsidiary Sea Harvest will be another significant point in our history of true value creation," concluded Robertson.