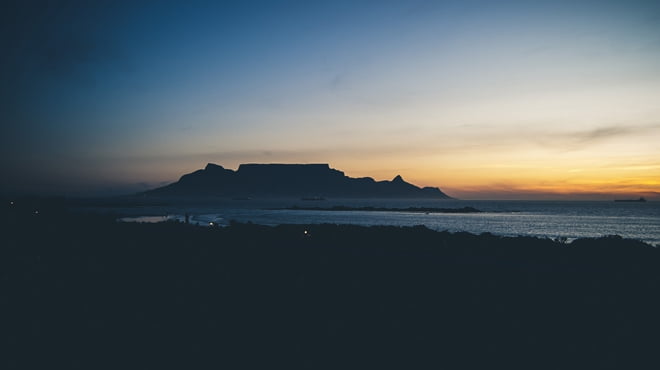 PROSPECTS for business in the Western Cape for 2016 look daunting. Political ructions have sent the Rand spiralling down against major currencies, the country's fiscal policies look anything but disciplined and brittle trading conditions, across the board, look overwhelming. But local commerce and industry have proved hardy and resilient over many generations, and CBN expects local business – especially the inventive companies in the Western Cape – to endure tough times thanks to their built-in innovative fortitude. Here are the 16 developments that might bear watching in Western Cape business during 2016.
Cash is king for prince of deals Jannie Mouton
Just before 2015 closed out the mighty Stellenbosch-based investment house PSG collected R2,2bn in a book-build offer. Investors literally fell over each other to hurl money at PSG – which has enjoyed huge successes with Capitec Bank and private education venture Curro Holdings. CBN does not expect PSG to sit on that cash for very long, and reckons 2016 could be the year Mouton and his team really move and shake in the deal-making arena. The smart money says watch PSG's agri-business associate Zeder for new deal-making activities.
Cape Town-based fresh produce retailer Food Lover's Market looks set for a growth splurge. The company attracted a R760m investment from private equity investor Actis, which now holds a substantial minority stake in the business (which was founded by local entrepreneurs Brian and Mike Coppin.) Food Lover's Market has over 120 stores and also operates over 200 FreshStop convenience stores at Caltex service stations. It recently bought artisanal coffee brand Seattle Coffee.
Mike Coppin said the deal with Actis was a great business fit for Food Lovers' Market's growth strategy in the future.
CBN reckons readers should watch developments at retail tycoon Christo Wiese's smallest investment – Stellar Capital Partners (SCP.) SCP recently raised R1bn in fresh capital, and is now in the throes of buying full control of Retreat-based electronics manufacturer Tellumat. It seems almost certain SCP will also push for a bigger stake in vibrant industrial company Torre in the year ahead.
In one of the most unexpected shifts Cape Town investment company Trematon Capital Investments – which owns mainly property investments – made a cautious shift into the private education market by setting up a 'Generation' school in Sunningdale – Cape Town's fast growing north-western suburb. CBN hears the school enrolments for this year were so overwhelming that Trematon is likely to extend the Generation concept to other areas of Cape Town.
Taking growth supplements
Steenberg-based health care brands conglomerate Ascendis has more than doubled its market value to close to R5bn since listing in late 2013 after a series of successful acquisitions. CBN understands Ascendis will not be taking a 'chill-pill' in 2016, and that several deals – including further offshore forays – are likely to be tabled.
Bulking up in the food sector
What chances that 2016 is the year local food companies opt for a consolidation recipe. CBN has a gut feel that the mix of local food companies – ranging from the large like Pioneer Foods and Premier Foods to the more niche offerings of Rhodes Food Group, Quantum Foods and Bounty Brands, Sea Harvest and Premier Fishing – could find new corporate recipes via mergers or takeovers.
Parow-headquartered diamond miner Trans Hex Group has struggled through a tough few years. The outlook for diamond prices looks somewhat tarnished, but efforts to bring the recently acquired Namaqualand Mines (acquired from gem giant De Beers) into production could be a critical turning point for Trans Hex.
Drinking in new opportunities
Epping-based plastic packaging specialists Bowler Metcalf decision to pour its Quality Beverages soft-drink operations into the larger SoftBev amalgamation looks like it could pay dividends this year. SoftBev hit the ground running by snagging the Pepsi bottling contract, which will test the operational and marketing efficiencies of the new business. If things go as planned SoftBev might look to raising fresh capital to grow the business – an event that might see Bowcalf increase its stake in the company as well as the possible emergence of a new strategic partner.
The Saldanha Industrial development Zone (IDZ) will hopefully gain further traction this year. The Western Cape economy certainly needs a dedicated industrial hub to provide extra growth impetus and boost job creation. Let's hope the oil price, which has driven so many African economies and will stimulate shipping/oil rig maintenance and repair activity, starts firming markedly this year. Increased property activity in the Mykonos precinct seems to suggest things are well on track for an encouraging 2016 on the Weskus.
At the end of 2015, CBN could count 51 Burger King stores scattered around the country (albeit mainly concentrated in Cape Town and Johannesburg.) Empowerment investor Grand Parade Investments has carefully rolled out Burger King to ensure margins are suitably succulent and that the balance sheet is not starved of development capital. CBN wonders whether the year ahead will see GPI capitalise on its relationship with Spur Corporation, in which it has a 10% stake, to accelerate the roll-out of Burger King stores? Spur has a muscular balance sheet with plenty cash, and the company's experienced management could only add flavour to GPI's efforts to build GPI into a strong fast food brand.
Iconic empowerment group Brimstone will have its work cut out in 2016 to clean-up a rather unsavoury mess at its shot-term insurance subsidiary Lion of Africa. While Brimstone would probably prefer to be scouting for new investment opportunities, a successful turnaround at the Lion would add to its credibility as determined long-term investors that are not afraid to roll up their sleeves and get stuck into the investment portfolio.
Just before the end of the year African Empowerment Equity Investments (the old Sekunjalo Group) finalised a R100m deal to take a 25% stake in defence contractor Saab-Grintek. The deal guarantees minimum annual dividends of R18m, which appears to underpin confidence that Saab-Grintek might be a very industrious investment for AEEI.
There were a number of forays by foreign buyers into the wine sector – including the mergence of buyers from China and India. With the Rand tanking against major currencies, the SA winelands must look like bargain real estate compared to the vineyards up for sale in traditional vino areas like California, Australia and France.
The rout in the Rand after the shock dismissal of finance minister Nhlanhla Nene, and the following debacle around the finance ministry, might well have a silver lining for the Western Cape economy. Looking in the bright side … as a tourist destination the Cape becomes cheaper to overseas visitors, our wine and fruit farmers can bring in additional export revenue and the beleaguered clothing manufacturing sector gets a reprieve as imported garments are no longer cheap.
Cape Town has traditionally been the home of the asset management industry – what with old school 'wealth managers' like Old Mutual and Sanlam calling the city home turf. What will be interesting to gauge, however, in 2016 is whether asset management poster child Coronation Fund Managers – for so long the undisputed market leader – is on a slippery slide and whether feisty newcomer Sygnia is about to unleash a revolution that could completely disrupt the wealth management hub.
It looks like brandy heavyweights Distell and KWV could be at each others throats in 2016 in a bid to secure a viable portion of the fast shrinking brandy market. KWV has already fired the first salvo, intimating that Distell – which owns best selling brands like Klipdrift and Richelieu – is betraying the 'premiumisation' of the brandy category with dangerous discounting. It will be interesting to see if KWV plugs away in the premium sector with its award winning brandies…or whether it takes the fight to Distell with a mass market offering.