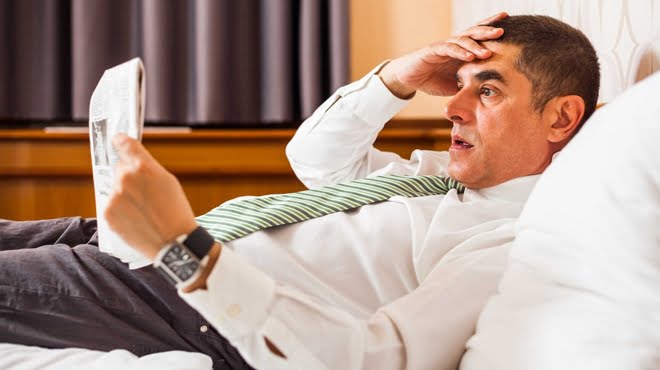 The Western Cape's investment tycoons have seen billions of Rands in value wiped away by treacherous economic and political developments at home and abroad. Investors, of late, have endured tough times with the political will to grow a very sluggish local economy alarmingly absent.
Sentiment has been further hammered by ominous political developments in South Africa – including the growing suspicions of state capture seemingly articulated in the replacement of respected finance minister Pravin Gordhan with untried Malusi Gigaba.
To make matters worse, those investors that in the last few years hoped to hedge against an ailing and compromised South African economy are now finding that price of externalising wealth is sometimes awfully steep. Unexpected political developments like Brexit in the UK and the election of the blustering businessman Donald Trump as president of the USA has added nasty complications to offshore forays by South Africa investors – especially with the Rand showing a rare determination to strengthen against major global currencies.
As things stand it would seem the worst body blows have been taken by retail tycoon Christo Wiese, whose investment empire is famously run from an office in the unfashionable Parow East hub. Wiese – thanks to his holdings in retailer Shoprite and conglomerate Steinhoff International – remains one of the wealthiest individuals in South Africa.
But some of Wiese more peripheral – although not insubstantial investments – have been seriously mauled in the last 12 months. Shoprite's value has held up well over the past year, rising 22%. But Steinhoff – where Wiese has a large minority shareholding after swopping in his holdings in Stellenbosch-based financial services group PSG and his large stake in fashion retailer Pepkor – has fared poorly, dropping in value by some 15% over the last 12 months.
But Wiese's portfolio has taken a real beating on his large stake in R30bn investment company Brait, which has suffered after making an ill-timed investment into the difficult UK fashion retailing market via First Look. Brait's value on the JSE has dropped by 32% so far this year, and by a hefty 56% over the last 12 months.
Wiese has also endured pain in his controlling stake in industrial supplies company Invicta Holdings. The company's share price is down around 20% this year despite indications that the underlying operating businesses are performing as well as could be expected in a tough operating environment. Wiese's property and financial services company Tradehold – which owns a serious swathe of UK and African property – has also suffered, and its value has dropped 15% this year and over 30% on a 12 month basis.
Wiese's commodity investments – namely diamond miner Trans Hex Group and mining conglomerate Pallinghurst Resources – have also not exactly sparkled, respectively dropping in value by 9% and 30% so far this year. Wiese biggest blow – but fortunately his smallest investment – has come from an investment in Stellar Capital Partners.
This specialist investment company – which holds controlling stakes in Steenberg-based asset manager Prescient, Retreat-based electronics manufacturer Tellumat, security technology specialist Amecor and industrial supplies group Torre – has dropped in value by 44% this year alone and by over 50% over a 12 month period. While Wiese appears to have suffered the worst bruising to his portfolio, the going has also been tough for other Western Capebased tycoons.
Johann Rupert – whose family controls investment companies Reinet and luxury brands conglomerate Richemont – has seen a muted performance from investment giant Remgro.
Remgro – which holds investments in private hospitals group Mediclinic, banking group FirstRand, insurance cluster RMI, liquor group Distell and consumer brands giants RCL Foods and Unilever SA – has lost around 7% of its value in the year to date and 13% over 12 months.
Jannie Mouton's PSG Group – which owns interests in Capitec Bank, Pioneer Food, Capespan, retailer Kaap Agri and private education group Curro – has probably fared best of all with its value up 6% in the year to date and nearly 30% over 12 months.
The marked fall in value of many of Wiese's investment holdings might stem from the fact that he has, or can afford to have, a higher appetite for investment risk. But Wiese has previously endured tricky investment periods, remembering his brief dalliance with the financial services sector in the late nineties via Boland Bank and BoE.
This was also the time when Wiese capitulated at Monex, the then owner of a newly developed Century City and Canal Walk shopping centre. Subsequent investors the Rabie Group and Hyprop made a mint from these assets in later years. Is Wiese likely to retreat from any of his current investment positions where value has been badly eroded? Probably not.
Wiese is a cool customer, and not easily spooked by short term damage. In fact, Wiese might be tempted to increase positions where value has fallen beyond reasonable value levels. For example, at the end of May Wiese had already confidently spent R55 million to pick up more Tradehold shares, which were trading close to a 12 month low. Whether Wiese looks to increase his holdings in other companies where share prices have been battered remains to be seen.
CBN suspects Wiese might well have a flutter at Invicta, which recently published enviable results with an increase in revenue of 8.4% to R11.5 billion turned into a 26% increase in bottom line profits to R533 million. Invicta directors said the company remained resolute in its efforts to produce results above market benchmarks and its competitors.
They added that the businesses that made up Invicta had strong fundamentals and enjoyed a significant competitive advantage. Brait recently released some rather shoddy financial results, which has put further pressure on the share price. So far Wiese has not showed an inclination to acquire more Brait shares, and perhaps this is a sign that further price weakness is possible.
He has also refrained from additional share purchases at commodity investments Pallinghurst and Trans Hex despite both share prices looking weak. CBN, however, believes Wiese could take more of an active role at Stellar Capital Partners, where CEO Charles Pettit surprisingly stepped down last month.
There may be an effort to unlock the value from Stellar by selling off the individual investments. Quite possibly the stake in industrial supplies group could be dangled in front of Invicta, and Wiese may have plans to incorporate asset manager Prescient with other financial services holding housed in Tradehold.
It seems there could be some interesting months head for Cape Town's serial risk taker, indeed.