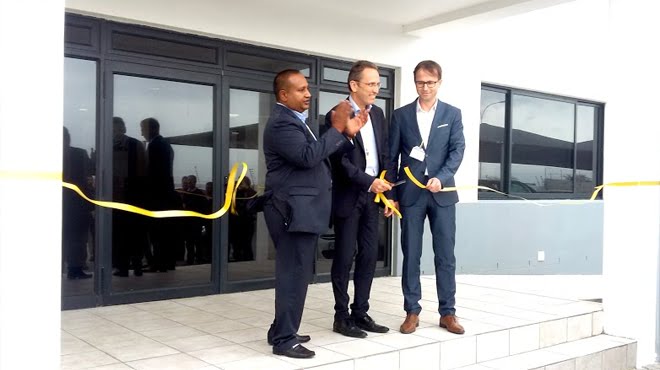 Austrian-based formwork giant Doka has recently moved into new premises right here in Blackheath, Cape Town. Originally established in 2005, to service the local construction market, Doka has grown steadily, and the brand new premises will more than double the company's capacity in the Western Cape, with a total site area of 12,800m², including a covered 1,650m² warehouse and office space of around 575m².
The facility was opened in May, and the opening function was presided over by Ganpersad Luckun, Managing Director of Doka South Africa. Luckun says that he expected business in the region to grow, and is confident that the company's investment is well placed.
"The Western Cape has been pivotal in the success of Doka South Africa, having been in operation for the last 11 years supplying formwork systems on many of the large projects in Cape Town and further afield as far as Eastern Cape and Namibia, said Luckun.
"This facility offers us the required economies of scale, work area, storage area to service our customers in professional and value adding manner. We are confident that our customers should feel and benefit by the improved service delivery from this facility."
"In this complex construction business climate, it is very pleasing to see investments for the future and a company taking a long-term view in this region. We at Doka are very confident that the Western Cape region will achieve unprecedented growth in the medium- and long-term."
But the director does not intend to rest on his laurels, saying that the "intent is to increase the internal proficiencies and to advance customer experiences and services overall."
Luckun concludes by saying that Doka SA's local strategy of operating from two hubs within South Africa, one in the Western Cape and the other in Gauteng, has paid off and already Doka has extended the Cape region by appointing a distributor in Namibia, and a fully operational Branch in Mozambique.
Also present at the opening function were Klaus Vomela, Director for the Southern Europe Africa Region and Christaan Pum, MD Doka Europe and Africa.