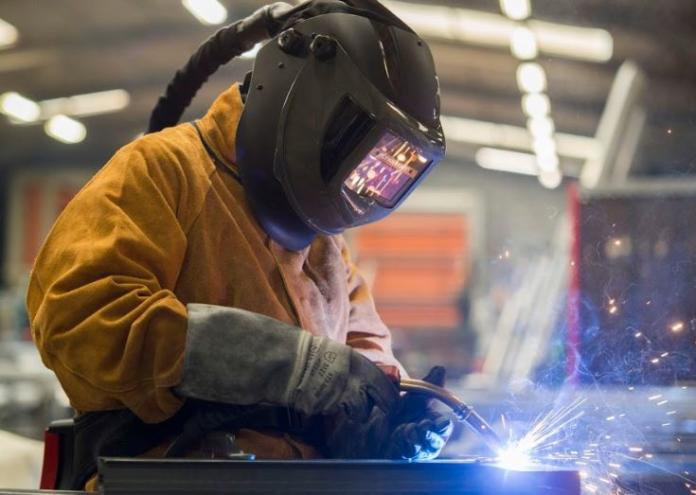 BMG's Tools & Equipment division has introduced a range of specialist products, systems and services to assist industry to create a healthy and safe work environment, by reducing the risks associated with welding and cutting fumes, grinding dust and oil mist.
"Global industry has instituted new legislation – even in agriculture – to protect workers from the harmful effects of welding. We at BMG believe local businesses need to be more cognisant about the hazards of welding fumes and how important it is to protect workers' health through the extraction and control of welding fumes," states Andrew Johns,
business unit manager, Tools and Equipment division, BMG.
"Airborne welding fumes are a mixture of metal fumes and gases produced during welding operations that are harmful to workers. Toxic welding fumes can contain a mixture of manganese, chromium VI, carbon dioxide, nitrous oxide and ozone – which cause serious short and long-term health problems."
"Our welding products and services are tailored to meet specific customer requirements and encompass source extraction, personal protection equipment (PPE), general filtration and extraction hoods."
"International standards for the preferred order in which welding fumes should be captured, are firstly source extraction, which contributes significantly to a better work environment. The next step is the provision of adequate PPE, followed by the separation of source and worker by automation, for example via extraction hoods. General filtration and ventilation systems are also critical in keeping the concentration of welding fumes within legal limits, according to international guidelines. The most effective solution for a cleaner workshop, is normally a combination of all these methods."
BMG's Plymovent solutions for source extraction include portable fans, fume extractors and extraction hoses, mobile and stationary welding fume filter units with integrated fans.
The range also includes filtration systems, modular extraction hoods, fire safety solutions and oil mist filters.
A specially designed workbench provides extraction and filtration for welding and grinding applications. The PHV filter unit is a compact, portable unit, which is particularly well-suited for the extraction of welding fumes at source during maintenance and moderate welding applications.
This unit is fitted with two motors to ensure effective extraction, while using nozzles or extraction through the welding torch. A HEPA filter – fitted as standard – ensures high filtration efficiency and also makes the PHV unit suitable for stainless steel welding fume applications. BMG's Plymovent PPE PersonalPro range includes helmets to protect the eyes, face and head during manual welding, cutting and grinding.
These versatile auto-darkening welding helmets, with an extended side vision, provide improved visibility, comfort and safety. An integrated lightweight Powered Air Purifying Respiratory (PAPR) unit provides protection against eye and face injury, as well as preventing respiratory problems.
The PAPR unit blows clean air into the helmet, allowing the worker to weld and grind, while breathing purified air via a particulate filter. This system offers the choice of two air-flows and for additional safety there are 'automatic clogged filter' and 'low battery' alarms.
BMG also offers Translas plug-and-play ClearO2 systems for the extraction and filtration of fumes from welding processes, micro dust, vapours and odours.