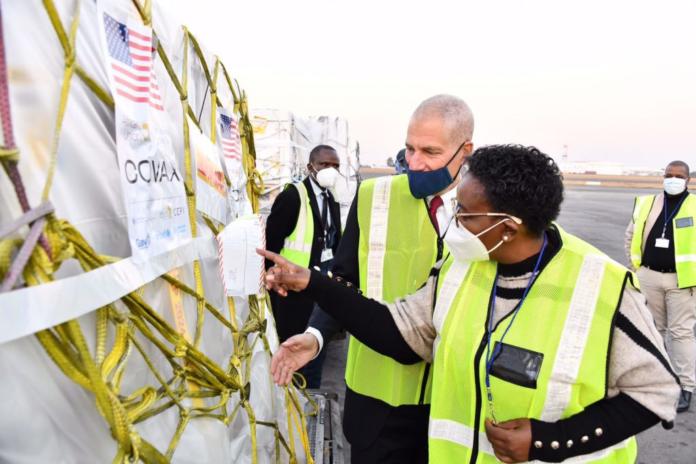 South Africa received the first half of more than 5.6 million Pfizer Covid-19 vaccine doses from the United States which will significantly boost the country's efforts to reach herd immunity.
The donated jabs touched down at OR Tambo International Airport on Saturday afternoon, July 31 and the Health Department expects the second batch to make landfall in the country by Tuesday, August 3, as EWN reports.
Acting Health Minister, Mmamoloko Kubayi thanked the American Government, led by President Joe Biden: "On behalf of our government and the people of South Africa, we appreciate the donation from the American Government, led by President Joe Biden.
"This was a commitment made to President Cyril Ramaphosa as African Union Champion on Covid-19 and establishment of Commission on African Covid-19 response, to ensure equal access to vaccines as we collectively wage the war against the pandemic.
"This is a single bilateral donation and shows the good relations between our two countries. It also demonstrates the seriousness of the US Government in sustaining the relationship." said Kubayi as per IOL.
This donation to South Africa is the largest shipment sent by the United States to a single country so far.
Meanwhile, Western Cape Premier Alan Winde received his first dose of the Covid-19 vaccine at the Mitchells Plain Community Health Centre on Saturday, July 31.
According to Winde he specifically chose to get vaccinated in Mitchells Plain, using the special Saturday vaccination service offered by the province's Department of Health.
"This is because this community has had a lower rate of vaccine registration than the rest of the province. I am here today to lead from the front and show that the vaccine is safe and that there is no reason to be afraid," Winde said.
Contact