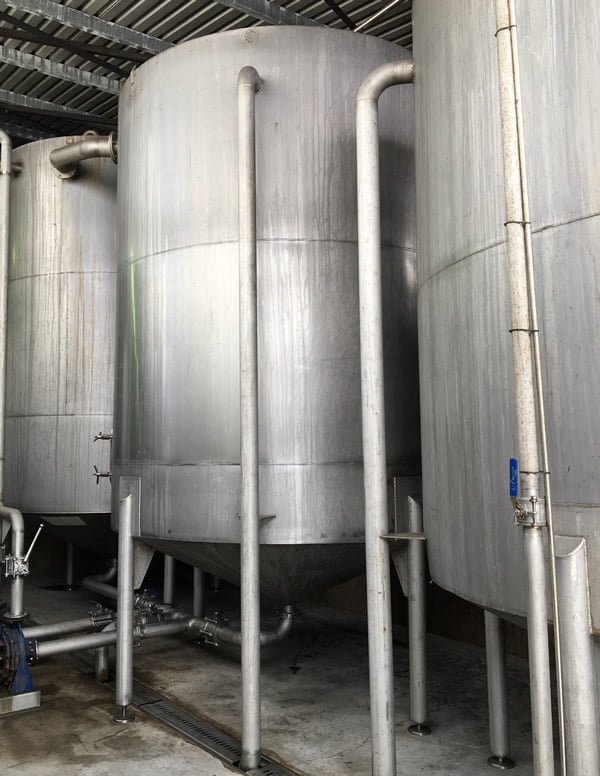 INTRODUCTION OF DUPLEX STAINLESS STEEL SOLVED CORROSION PROBLEMS WITH COST SAVINGS
The fishing industry has a long history in the Western Cape, with some of today's companies dating back to the early 1900s.
Fish processing is part of the food industry so it is subject to hygiene requirements. It also operates in a highly corrosive environment because of seawater, so the steel of choice is usually stainless steel.
But which stainless steel? There are over 500 grades to choose from, with the choice of appropriate grade dictated mainly by operating conditions.  Whilst stainless steel is corrosion-resistant, not all grades are fully stain-proof or corrosion-proof in certain environments.
The main and most frequent corrosion issue in commercial fishing and processing is pitting, caused by chlorides in water when stainless steel's protective oxide film is penetrated in a small area of scratches, arc strikes or roughness.
Another possible failure mechanism is stress corrosion cracking.
Stress corrosion cracking occurs mainly in austenitic stainless steels and needs three simultaneous conditions: stress (from fabrication); chlorides of any concentration; temperature 50°C or higher.
Duplex stainless steel is the solution to prevent these types of corrosion and provides:
Higher strength with reduced thickness and therefore reduced weight
Good weldability
Good toughness –particularly at low temperatures
Resistance to stress corrosion cracking
In addition, duplex stainless steel alloys contain less nickel, which is an expensive component of stainless steel.
The Western Cape branch of stainless steel stockist and distributor NDE has been supplying the fishing industry in the province for many decades.  During one of the cyclical periods of high nickel prices, NDE saw a golden opportunity to introduce duplex stainless steels to solve corrosion problems, extend plant processing life and offer significant cost savings to customers.
Since NDE's duplex innovation for the fishing industry, various tanks, screw conveyors, exhaust boxes, ship nose cones and even wheelbarrows have all been built out of duplex stainless steel – LDX 2101 – with many advantages over the conventional austenitic stainless steels (304L & 316L).
For tanks, there is a weight-saving due to LDX 2101's high tensile strength.
LDX 2101 sheets come in large sizes up to 6000 x 2000, so there is less welding.
The abrasive resistance of LDX 2101 is higher, so screw conveyors last longer.
Nose cones on ships, which help to protect the hull, are stronger when made out of LDX 2101 so ships suffer less damage.
A big saving is the reduced downtime during the fishing season when the plant doesn't have to stop for maintenance because LDX 2101 screw conveyors and flumes now last longer.
Fishing companies have a small window period in the year for catching, processing and canning of fish.  It is vital that their supplier is on standby during this busy period with comprehensive stock and an understanding of their business to be able to fulfil their needs.
Partnering with a reliable and knowledgeable supplier of stainless steel is one of the important keys to success in the fishing industry.