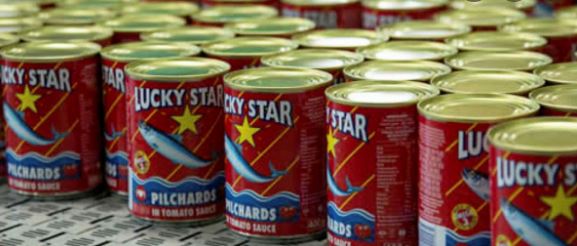 THE resilience of fishing group Oceana's Lucky Star canned pilchard brand was again demonstrated in the half year to end March.
Oceana's important canned fish and fishmeal segment managed to hold revenues steady at R2bn despite a variety of market and operational challenges.
Oceana CEO Imraan Soomra reported that canned fish demand had remained positive with market share growth from the high base of the previous period. He stressed this was an important achievement in a trading environment where the disposable income of consumers had come under pressure.
Soomra highlighted that Lucky Star had won market share in the key Western Cape market.
He noted: "Canned fish sales demonstrated resilience for most of the trading period but was negatively impacted by low 'stokvel' volumes in December and exacerbated by lower supply service levels in March due to lower frozen fish availability."
Soomra said the combined effect of Covid-19 lockdown restrictions, global container shortages and port delays in Cape Town resulted in a 60% decline in frozen fish imports. This, he explained, reduced production levels and canned fish inventory available for sale.
But Soomra said the overall volume decline of 5% had been positively offset by the effect of a 4% price increase affected in November. "Operating margins in the canned fish segment remain strong, supported by ongoing procurement and production efficiencies."
Interestingly, Oceana made no reference to further endeavours in the broadening of the Lucky Star product range. The group is hoping to trade off the Lucky Star brand strength to can non-seafood products like baked beans and corned beef.