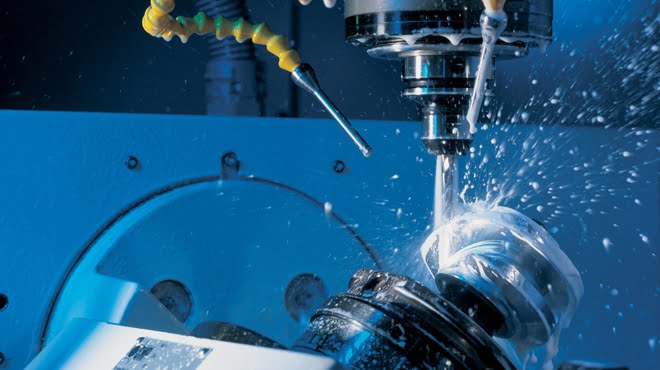 The past year has been a most trying period for industrial concerns throughout SA – their very viability threatened by a combination of higher energy and labour costs as well as a weak rand and brittle economic conditions locally and abroad.
It is heartening, however, to note a certain vibrancy to the Western Cape industrial cluster of late…which hopefully bodes well for a productive and profitable 2015. Some companies – as will be detailed below – are even actively seeking acquisition opportunities.
Two local empowerment stalwarts – Grand Parade Investments (GPI) and Brimstone – committed to job creation by backing respective manufacturing ventures.
In August last year GPI announced that it had entered into a manufacturing joint venture with leading electronics contract manufacturer Tellumat. The deal will see GPI acquire 51% for R25.5m of the joint venture company Grand Tellumat with Tellumat owning the balance of 49%. The business will manufacture mainly gaming slot machines, a venture that could significantly bolster Tellumat's contract manufacturing capacity.
Tellumat itself has fallen under new ownership after Cape Town-based Afrasia Bank re-configured technology company ConvergeNet as an investment company. ConvergeNet – which boasts retail tycoon Christo Wiese as a major shareholder – will hopefully drive new business towards Tellumat's highly regarded manufacturing plant in Retreat in the year ahead. Acquisitions to complement Tellumat's existing manufacturing capabilities can't be ruled out either.
Brimstone has not made a new investment in industrial assets, but its commitment to sustaining operations at its clothing manufacturing subsidiary House of Monatic (HoM) is most commendable. HoM turned a small profit in the last financial year, but its viability could be boosted in 2015 via initiatives to shift more production to its own factory shops and specialist menswear outlets. HoM is over 100 years old, and one of the few surviving clothing manufacturing concerns in Cape Town.
In the same vein (or should we say 'vine'?) empowerment giant Hosken Consolidated Investments (HCI) is making a spirited attempt to secure a sustainable turnaround at wine and liquor producer KWV. Recent interim results saw KWV turn a small profit – thanks mainly to the weaker rand's effect on export wine sales.
Unfortunately the push into RTDs (ready-to-drinks) does not seem to be finding traction in a competitive liquor market. This is a pity considering KWV's production capacity in Paarl and surrounds, and CBN wonders if 2015 won't see KWV resorting to acquisitions to improve its brand diversity.
HCI also had a hand in the unbundling of new look industrial conglomerate, Deneb Investments, from Seardel Investment Corporation (which will now house exclusively media assets.) Deneb looks an interesting proposition for the year ahead, its operations comprising property letting, branded product distribution as well as the manufacturing of chemical, agriculture, mining, textile, and automotive products.
Deneb directors – led by the unflappable Stuart Queen – are determined to focus on growing and developing its existing investments while "opportunistically looking for new investment opportunities." Some of Deneb's best known brands include office equipment business Sharp, Prima Toys and swimwear Speedo. 
But there is a clinical outlook on the current portfolio of operations – which might mean a fairly active 2015. The company's pre-listing documents suggests "businesses with good growth potential will receive the necessary support and guidance to help them unlock that potential. Businesses that do not have realistic prospects of delivering suitable returns in the medium- to long-term will either be transitioned away from low margin areas into areas with better prospects or the group will divest of these businesses."
What is interesting is Deneb's admission that because the company is currently focused and dependent on the South African economy, there will be a move by the manufacturing businesses into servicing the agriculture, mining and construction sectors as part of a longer-term plan to take advantage of the growth in these primary industries within neighbouring territories.
On the building products and infrastructural side, local steel and aluminium claddings specialist Mazor certainly has its work cut out for it in 2015. In the six months to end August Mazor's profit margins buckled under the collective pressure of disruptive labour unrest and shortages in materials. Mazor's revenue slumped 21% to R200m as construction activity dwindled. External revenue in the aluminium division decreased 24% to R103m and the steel division saw revenue fold 28% to R37m. Gross profit more than halved to R32m, and headline earnings slunk R9m into the red. This leaves Mazor with a hill to climb in the second half (which includes the holiday shut-down for the construction sector.)
On the other hand, it's a slightly happier picture at Cape Town-based wood products supplier Kay-Dav. The Ottery-based company showed perky revenue growth of 14% to R342m in the year to end June. Profits were stout, but dragged down somewhat by a poor performance in the wood manufacturing segment (which made an operating loss of R3.4m.) Next year should hopefully show some improvements with Kay-Dav directors deciding to restructure the manufacturing operation, re-locating it from Epping to Ottery. This effectively brings the lagging division under the management of the company's Ottery headquarters outlet to ensure a swift return to profitability (even though the relocation will cost R1.6m.)
Looking to the year ahead, Kay-Dav CEO Gary Davidson said management remained focused on increasing its market share in the wood distribution sector at acceptable gross profit margins while exercising effective cost and working capital control. He noted that a component of Kay-Dav's strategy was to enter other industries of scale via acquisition of smaller businesses. "This provides a low-risk entry into an opportunity for high growth."
Davidson said that as a first step towards executing this strategy, KayDav, had acquired a small packaging distribution business, Packit Packaging Solutions, in August for R12.3m.
Packit is based in Maitland and is mainly involved in the distribution of packaging materials and to a lesser extent in the sale of packaging machinery.  Davidson says, "We believe this acquisition provides an appropriate entry into the packaging distribution industry."
Whilst on the subject of packaging, there will be considerable attention focussed on Ottery-based plastics packaging specialist Bowler Metcalf (Bowler.) Bowler has recently re-focussed on its core plastics packaging operations by spinning out its soft-drink beverages business, Quality Beverages, into a larger entity called SoftBev. Bowler has secured a 40% stake in SoftBev, which will market brands like Jive and Coo-ee nationwide.
For the year ahead CBN would not be against Bowler re-building its margins in the packaging business, and – even though it loses some soft-drink business in the short-term – getting a steadier flow of profits from the sales of R1bn a year that SoftBev will generate.
Another soft-drink topic worth pouring over in 2015 will be the fate of Pepsi, which is currently bottled by Pioneer Foods controlled Ceres Beverages. Pioneer has indicated that it will make a controlled exit from the Pepsi bottling arrangement. Now could SoftBev step into this breach… or might KWV be keen to add a high profile soft drink brand to its alcoholic brands?
While it's clear that the year ahead could be a hive of industrial activity, CBN is willing to bet that the upstart of the local industrial sector, Torre Industrial, continues to move and shake. Corporate activity aside, CBN is very keen to see what Torre can eke from recently acquired Retreat-based automotive component specialists Control Instruments in 2015. Control might well be the extra driver of Torre's profit growth.
---
By Jenni McCann