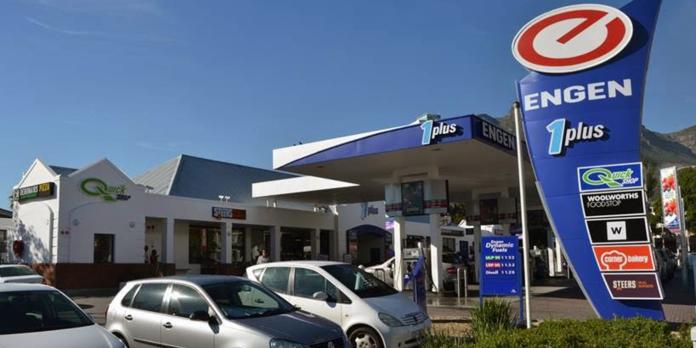 Engen's top spot as South Africa's most loved petrol station network has been reaffirmed, as the company bagged a record fifth successive Sunday Times Top Brands award. Engen first won the award outright in 2011, after rising to joint first place in 2010.
"When you see an Engen forecourt, chances are that our promise of great customer service, exciting retail partnerships and fuels that offer both performance and economy come to mind," says Joe Mahlo, General Manager, Engen Sales & Marketing.
"To ensure that we deliver on our promise, we remain focused on ensuring that With us you are Number One, by developing products and offering services that resonate in the hearts of our customers."
Engen has, over the years, delighted the South African consumer consistently with a host of innovative convenience partnerships and exceptional customer service.
Mahlo says the company will continue to build on its winning strategy by seeking new innovations and tailoring its offerings to specific market segments.
"Customer service remains a key determinant of success in our industry, so while we'll continue to focus on training our forecourt staff to provide fantastic service, we will also continue the roll out of our signature convenience offerings across our network, including fast food and restaurant partnerships, franchise bakeries, coffee, alternate payment partnerships and a range of other innovations, including our latest Butcher's Best Biltong Bars," he adds.
Tasneem Sulaiman-Bray, Engen's General Manager: Corporate Affairs, says Engen's sustained success shows the brand is building an enduring legacy.
"We are constantly looking for new ways to remain relevant and ensure that we retain our market leading position", she says. "We are honoured by the enduring endorsements from motorists and their excitement for the fantastic innovations that we continue to bring to the market."
Engen has received many accolades over the years, with the most recent being 'The Coolest Petroleum Brand' in the 2015 Sunday Times Generation Next youth survey, also won for the fifth consecutive year. 
Sulaiman-Bray attributes this success to Engen's endeavour to make a difference in people's lives.
"Engen is always looking to help people explore new horizons and new experiences. Whether it is through our various sports sponsorships, maths and science education programmes, or the quality products and services we offer on our forecourts, as a company Engen is with you on your journey."
"We are excited to continue building the Engen brand. We believe that we provide the best service, the best value and the best offerings to South African motorists and consumers," concludes Sulaiman-Bray.
---
* Sunday Times Top Brands Awards is commissioned by Avusa Media and conducted by TNS Research Surveys