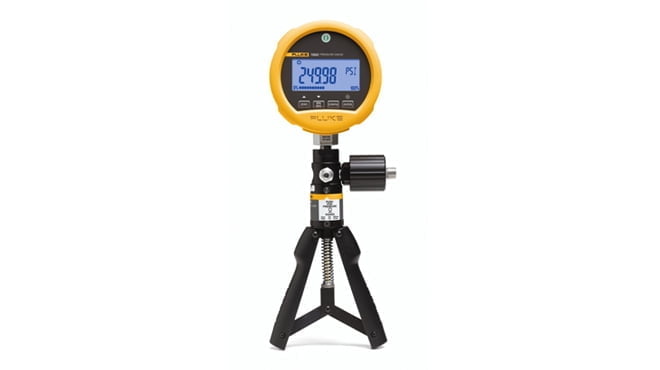 Fluke's 721 precision pressure calibrator with dual isolated sensors for gas custody transfer applications for pressure calibration and temperature measurement, allows for simultaneous static and differential pressure measurement within a single tool.
The Fluke 700G31 precision pressure gauge calibrator – a rugged, high-quality pressure gauge calibrator – delivers fast and accurate test results. It's easy-to-use and reliable construction allows for precision pressure measurement from 15psi/1 bar to 10,000 psi/690 bar with an impressive 0.05% accuracy. It is compatible with most hydraulic and pneumatic test pumps and can be combined with one of the Fluke test pump kits (700PTPK or 700HTPK) for a complete pressure testing and calibration solution. The 700G/TRACK Software allows for the upload over 8,000 pressure measurements which are logged in the field to a table or PC.
Comtest Group is Fluke's authorised Test and Measurement Distributor for South and southern Africa.