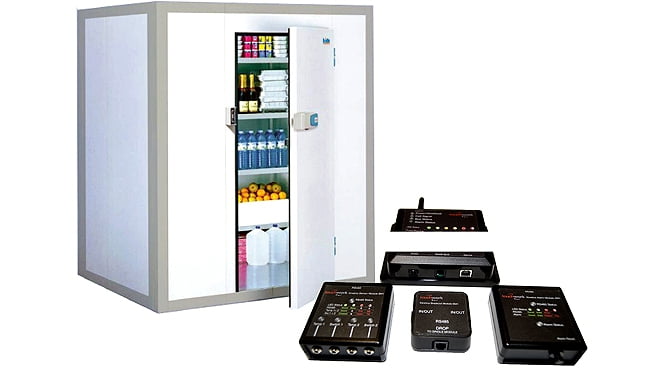 Touchwork – established in 2003 focusing on customer service measurement using SMS and web – recently launched a service, designed in South Africa, to monitor various sensors using cellular technology.
One of the uses of the Monitor and Tell system is to monitor and track fridge/freezer temperatures and their door status, as well as to maintain temperature records for compliance purposes. It sends instant alerts if the temperature or any other condition exceeds a set point.
"The hardware devices setup in each fridge has a single control unit that connects to the GSM networks with various sensor and alarm modules to assist in providing our clients a reliable and simple monitoring system," says Rory Florence, COO of Touchwork.
Control module
The control module is the heart of the system and communicates with the various external modules via a simple RS485 bus.
The data that the control module collects is sent to the Kinetica platform every hour and any alarm conditions are reported immediately. There are a number of configurable alarm options available e.g. temperature, door left open, door opened out of hours, etc.
Sensor module
The sensor module has two sensor (temperature) inputs and two switch inputs. It is installed close to the equipment being monitored and continuously reports data back to the control module.
Alarm module
The alarm module is connected to the control module via an RS485 cable. It gives an audible and visual indication of any fault conditions. It has a reset button to silence the alarm and set alert tones.
Breakout module
The breakout module enables multiple modules to be easily connected to the control module.
"The reason we choose to operate over cellular network instead of WiFi was to ensure a reliable communication link and to make the unit as simple to install as possible, we can also fall back to an SMS for communication if there is a problem with the data connection" Florence added. "This way, we can provide accurate and ongoing data."
"We feel our monitoring system is more accessible to the industry than that of our competitors. The unit is also not limited to fridge/freezer monitoring, it can be used to monitor anything that requires monitoring. One of our airport clients is looking at using the system to keep track of the opening and closing times of the various airport shops to ensure that shops are open when they are supposed to be."
Touchwork is currently at a pre-release phase for the Monitor and Tell and is looking to get this service out in the market by January 2016.