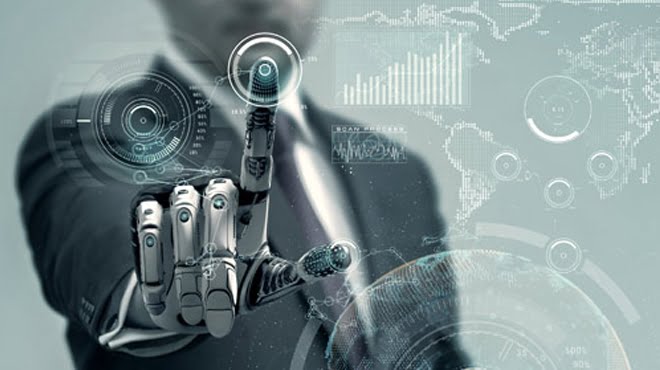 The use of robotic process automation (RPA) in business process outsourcing (BPO) in South Africa will increase as growing competitiveness demands that service providers improve efficiency and reduce costs. In the years ahead, RPA capabilities will become one of the most crucial considerations for selecting an outsourcing vendor, according to Deloitte's Robotic Process Automation report.
RPA has demonstrated an ability around the world to accomplish precisely that, says Deloitte South Africa Associate Director: Technology & Applications Outsourcing, Ajit Paul. He defines RPA as "an emerging form of process automation technology based on the concept of software robots or Artificial Intelligence (AI) workers."
While benefits of saving and efficiencies will inevitably differ significantly from business to business and industry to industry, Paul relates several examples. At one international health service provider savings of 30-40% have been achieved on individual reconciliation processes, an 80% reduction in penalties levied and a 96% improvement in productivity through automating its accounting, reconciliation and payment batch processes.
At one UK telecom company, a three-year return on investment of 650-800% was achieved, as the company employed over 160 software robots to process between 400,000 and 500,000 RPA transactions a month.
"South African business is lagging the rest of the world in its use of RPA in outsourcing. However, the South African market is starting to show interest. In the coming years, service provider capabilities around RPA could well become the deal maker when it comes to winning outsourcing contracts, as it simultaneously improves efficiency, cost and innovation," says Paul.
The adoption potential around RPA depends primarily on volumes of transactional business processes, with Finance and Accounting functions such as accounts receivable and general ledger in banking and financial services, as well as manufacturing, having high adoption potential.
Paul predicts that RPA will be the game-changer for BPO in the coming years where in the past increased work has traditionally meant more manpower. Paul explains that with RPA in place, "sophisticated computer programmes are equipped with much better processing capabilities than those of humans, meaning that routine, rule-based work can be done far more rapidly.
"Nor does automation necessarily suggest job losses, as it has been seen in developed markets that it does not decrease employment but creates more value-driven and complex jobs as companies free resources from volume-driven work. The emergence of RPA provides companies with an opportunity to extract better value from their staff," he says.
"As the BPO landscape evolves, service providers that incorporate RPA capabilities at the earliest opportunity will reap immediate benefits, as RPA has the potential to reduce cost substantially – the very factor which led to the boom in outsourcing industry in the first place. Additional advantages will come not just from cost and efficiencies, but innovation as BPO providers start to offer new high-end service capabilities and boost existing relationships," says Paul.
"As software robots increase in sophistication, more and more processes will become automated and outsourcing companies will begin to lose the cost advantage they previously enjoyed over their competitors, as the cost of robots will fall."