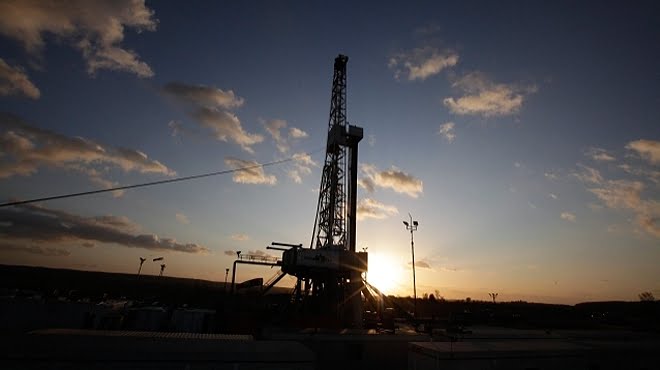 President Jacob Zuma has said government will soon be issuing licences for the exploration of shale gas drilling through hydraulic fracturing or fracking.
"It is this government's hope that we, together with your respective governments, will find practical opportunities to enhance the economic opportunities the shale gas sector has to present," Zuma said.
Zuma said South Africa is open for business and is part of a growing continent, which has nine of the world's fastest growing economies. Since the adoption of the National Infrastructure Plan in 2012, which laid the blue print for the transformation of South Africa's economic landscape, the country has embarked on a massive infrastructure roll-out drive.
Zuma quoted recent estimates as saying South Africa has eight largest shale gas reserves in the world and the Karoo area in the Northern Cape Province is believed to be holding up to 390tn ft³ of recoverable gas reserves. But Zuma did not say when the government will issue the licences for shale gas exploration or under what conditions these licences will be issued.
The exploration of shale gas is expected to ease the worsening energy shortage confronting the country, which has been hard hit by constant power outages for nine months running.
However, environmentalists have expressed strong opposition to the government's move to explore shale gas. The Treasure Karoo Action Group (TKAG) says shale gas reserves, globally, have been overstated and world leaders are misinformed in this regard. There have been concerns about the effect the exploration activities will have on water quality and availability in areas where water is scarce.
America's Energy Information Administration (EIA) estimates that South Africa might boast shale gas reserves of around 485tn ft³. The gas would only be accessible by hydraulic fracturing or "fracking," which is to pump water and chemicals into rock at high pressure. In April 2011, in response to opposition from environmental groups and the local community, South Africa's government slapped a moratorium on fracking.
The South African cabinet has established an Inter-departmental Task Team to address concerns in developing shale gas in the country. These concerns include environmental impact on ecosystems, waste management and water.
---
Sources