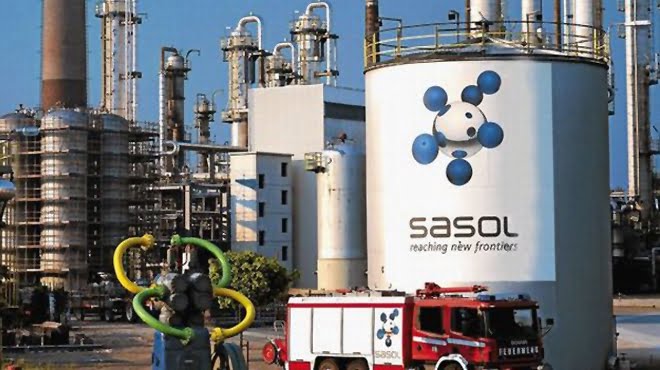 President and Chief Executive Officer, David Constable says that the changes made to their company Sasol, an international integrated energy and chemicals company, since 2011 have resulted in a more effective and cost-conscious organisation. Through the various improvements that have been introduced, the comapny feels it is not only more resilient as a company, but far better equipped to maintain momentum and respond decisively to an evolving global landscape.
Constable goes on to share the company's sucess story.
"Overall, we continued to deliver strong operational and cost performance despite the volatile macro-economic environment. With oil prices moving dramatically lower over the last six months, the management team has formulated a comprehensive Response Plan to conserve cash and further refine our organisational structures and near-term strategies."
"The benefits of the detailed work we are doing now will ensure that Sasol emerges from the current challenging environment as an even leaner and more focused business."
Interim financial results overview:
"Earnings attributable to shareholders for the six months ended 31 December 2014 increased by 54% to R19,5bn from R12,7bn in the prior period. Headline earnings per share increased by 6% to R32,00 and earnings per share increased by 53% to R32,04 compared to the prior period.
However, excluding the impact of remeasurement items, net once-off charges, movements in our share-based payment expense and lower unrealised profit in inventory, earnings attributable to shareholders decreased by 23% from the prior period.
Profit from operations of R30bn increased by 39% compared to the prior period. This achievement was due to an overall strong operational performance from our Regional Operating Hubs (ROHs) coupled with increased sales volumes and improved margins in our Performance Chemicals and Base Chemicals Strategic Business Units. The group's profitability was further enhanced by a 9% weaker average rand/US dollar exchange rate (R10,99/US$ for the six months ended 31 December 2014 compared with R10,08/US$ in the prior period). This benefit was partially offset by a 19% decline in average Brent crude oil prices (average dated Brent was US$89,00/barrel for the six months ended 31 December 2014 compared with US$109,83/barrel in the prior period.)"
"Over the period, we maintained a strong operational performance across our ROHs. In tandem, our Energy business in Southern Africa increased its liquid fuels sales volumes by 3% compared to the prior period. Furthermore, our Chemicals businesses delivered an exceptional performance, having consistently reported increased sales volumes over the past two years. Normalising for the impact of the sale of our Solvents Germany and Sasol Polymer Middle East (SPME) businesses and due to focused marketing and sales initiatives, sales volumes for Performance Chemicals and Base Chemicals increased by 5% and 1%, from the prior period.
Our ORYX GTL plant sustained a solid performance, with an average utilisation rate of 91% for the period, despite an earlier than planned shutdown during December 2014.
Normalised cash fixed costs increased by only 6,1%, 0,7% below the South African producers' price index (SA PPI) of 6,8% for the period. This was achieved despite a challenging South African cost environment in respect of labour, maintenance and electricity charges. A key focus area for the management team since 2013 has been delivering on our company-wide Business Performance Enhancement Programme, where we have made significant progress in reducing our cost base sustainably."
"Cash flow generated from operations increased by 21% to R34bn compared with R28, in the prior period. This includes a decrease in working capital of R1,8bn in bnthe current period, due to lower commodity prices. Our net cash position improved by 29% from R38bn in June 2014 to R48,9bn as at 31 December 2014. Capital expenditure over the period amounted to R22,1bn, which is in line with our expectations.
As previously announced, our revised dividend policy is a dividend cover range which will be based on headline earnings per share. The interim dividend cover was 4,6 times at 31 December 2014 (31 December 2013: 3,8 times). Taking into account the current volatile macro-economic environment, capital investment plans, our cash conservation initiative, the current strength of our financial position, and the dividend cover range, the Sasol Limited board of directors has declared an interim dividend of R7,00 per share (12,5% lower compared to the prior period.)"
(All comparisons refer to the prior period as the six months ended 31 December 2013. Except for earnings attributable to shareholders, all numbers are quoted on a pre-tax basis.)