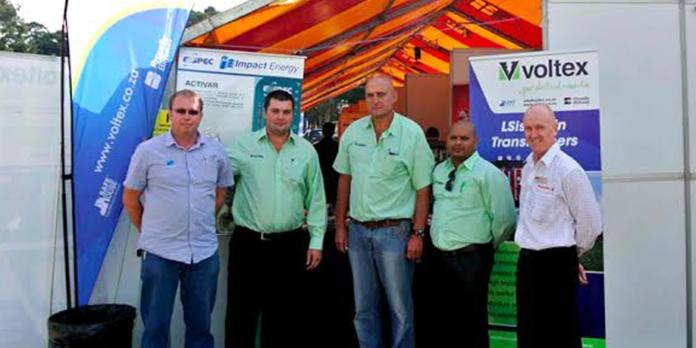 MTE – the travelling Mining and Technical Exhibitions aims to bring innovative products and energy solutions closer to the mining and industrial sector. Voltex exhibited at the most recent shows held on 12 May at the Tweefontein Golf Club and 14 May at the Landau Recreation Centre. Both shows attracted between 100 to 200 industry professionals as well as commercial contractors. 
Energy efficiency was high on visitors' agendas with a good deal of interest being shown in LED products.  Contingency measures for alternative energy also drew many visitors to the Voltex stand which showcased their commercial generators amongst other innovative power generation solutions. Also on exhibit were Voltex's LS breakers and contacts range.
With its broad range of innovative energy efficient products and various divisions Voltex was well positioned to meet the attendees' expectations. The technical expertise of the Voltex team also impressed visitors and contributed to the positive leads generated at the show and strengthened existing relationships.