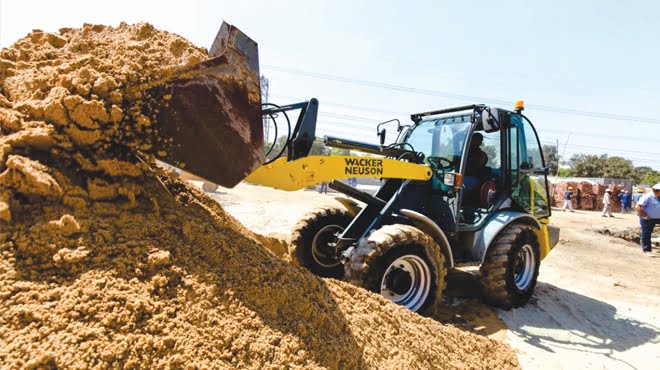 Wacker Neuson South Africa, local subsidiary of the global light industrial and compact equipment manufacturing giant, Wacker Neuson GmbH, has supplied more than 35 machines to key customer, Catmech Plant and Services.
Initially established in 1990 to repair machines for customers, Catmech developed into a leading plant equipment hiring company based in Gauteng, South Africa.
"We decided to start the plant hire when we recognised the excellent market potential for hiring compact and light equipment," explains Catmech Plant and Services owner, Sean van Heerden.
With construction as Catmech's core industry, typical machines required by customers in this market segment include wheel loaders, excavators, concrete breakers and compaction equipment.
When Wacker Neuson was first introduced to Catmech a couple of years ago, Van Heerden decided to try out the Wacker Neuson product.
"My customers were initially reticent to try out a new product, but after experiencing the Wacker Neuson machines' reliability, versatility and user-friendliness, they were sold."
Van Heerden is extremely impressed by some the unique features offered by the Wacker Neuson equipment, highlighting in particular, the unique VDS (vertical digging system) that is available on the excavator range.
The VDS adds to the excavator's versatility and can lead to substantial savings in material and time for the end-user by enabling progressive tilting of the machine by up to 15° to compensate for slopes.
Wrapping up, Van Heerden says that in addition to the fact that he has zero breakdowns with his Wacker Neuson equipment, the machines are easy to maintain and the company provides excellent after-sale service with a quick response time to all customers.
"Wacker Neuson is the best, cost effective piece of equipment I've had and they are truly willing to go the extra mile as a committed supplier."
Catmech's current 35 plus strong Wacker Neuson fleet includes wheel loaders, excavators, rammers, plates and rollers.