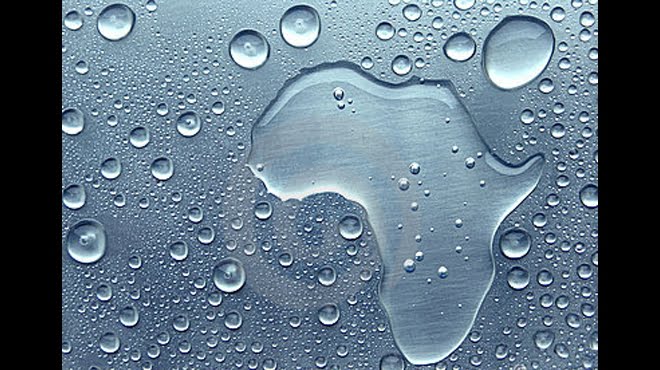 Water, one of the scarcest commodities in Africa, is a subject that deserves the attention of all. Gone are the days of large organisations wanting to conceptualise, build and own all solutions themselves. This is largely due to the growing realisation that more innovative, and in many instances, market-ready solutions can be found by opening up the search for solutions to 'the crowd.' A testament to this is the recent results of the Standard Bank Water 4 Africa competition.
This year, Water 4 Africa saw the use of crowdsourcing, via Standard Bank's IdeaScale platform, to attract people from Africa and around the world to put forward suggestions on solving Africa's water supply dilemmas.
"Crowdsourcing is a powerful tool to gather innovative ideas and identify practical solutions to address issues such as clean water and its conservation," says Jayshree Naidoo, Innovation Thought Leader at Standard Bank.
"In the case of Water 4 Africa, we are exceptionally pleased about the number and quality of submissions received from innovators and social entrepreneurs across the globe."
Water 4 Africa challenged entrants to address issues in six major areas. These were:
Groundwater, for which the emphasis was on ideas that would help ensure that communities gained long-term access to clean water.
Sanitation, where the challenge was on identifying ways that sanitation could help increase access to clean water.
Purification, which concentrated on simple solutions that people could use to treat water.
Filtration, with a focus on how available water could be turned into potable water.
Solar, as a means of leveraging the power of the sun to purify water.
Other innovative solutions that addressed the main campaign topic.
An added incentive for entrants was the significant cash prizes to be awarded. A panel of expert judges recently weighed in on the submissions to identify winners in the following three categories:
Late stage (deployed solutions, ready for scale) – one prize of US$10,000.
Mid-stage (tested solutions, ready for first deployment) – one prize of US$5,000.
Early stage (new and promising concepts) – three prizes of US$2,000 each.
Since the competition opened in December 2014, hundreds of entries were received and evaluated. Those that rose to the top for their potential to practically influence the preservation of precious water resources and win the prizes are:
SpaTap, an eco-friendly hand washing and showering bottle shower. This Australian entry won the late stage prize to enable its inventors to expand their business to Africa.  SpaTapis a pocket-sized, silicone device that attaches to any bottle filled with water and transforms into a flow controllable shower or portable tap. This product is already on sale in several countries and has created a market niche for itself.
The MAJI 1200. From Zimbabwe, this mobile, solar-powered water purification system won the mid-stage prize. The project, which has been tested and is ready for the market, is the brainchild of two entrepreneurs and is a true investment in Africa by Africans.
Jim Murphy, a Briton living in South Africa, was awarded one of the early-stage prizes for his solar-powered cart which enables water to be easily transported in rural areas. This is a great innovation for people who routinely have to walk long distances to get water.
The Water, Sanitation and Health Hygiene (WASH) project from Tanzania, which focuses on behavioural change in WASH practices at education level, is another early stage concept winner.
From Uganda, the Basic Safe Water and Sanitation Management Program, which also provides essential education earned one of the early stage accolades.  
"The panel of judges assessed the competition submissions on the basis of their feasibility, how effectively they could be transformed into programmes or products that could reach many people, and their impact on communities," says Naidoo.
"We congratulate the winners and look forward to the potential they have for impacting on the lives of Africa's people. Crowdsourcing played a major role in attracting interest, and proved its potential as a valuable tool that we will continue to use to drive future innovations that are relevant to our customers, the communities within which Standard Bank operates, and society at large."