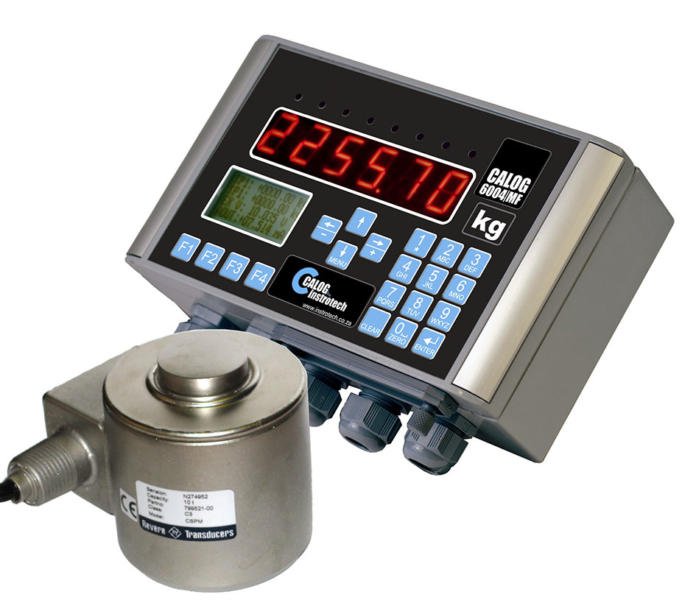 INSTROTECH's multi-function weighing transmitter, the DPM6004MF is a powerful, compact, field-mounted unit that can be selected for a variety of weighing functions.  Manufactured by Caolg Instruments and specifically designed for servicing organisations, weighing equipment manufacturing companies and individual users, the DPM6004MF is a single electronic unit for almost any weighing industry application such as, load cell transmitting; belt-weighing; loss-in-weight transmitter; through-put weighing; bag-filling; batch-weighing and a dynamometer. A multi-function unit allows users to keep one spare, replacing any of the above functions in the field, reducing stock holding requirements for manufacturers, integrators and factories.
The DPM6004 range consists of three models, the DPM6004LC is dedicated to standard load cell applications, the DPM6004BW is dedicated to belt weighing applications and the DPM6004MF that is a multifunction unit.
Standard features include:
Rugged, powder-coated, cast aluminium housing with splash proof keypad
Inputs from the load cell, incremental encoder & six digital
Programming via keypad and LCD
User-programmable function keys, digital inputs and relay outputs
15 point lineariser, min/max hold, auto-zero maintenance, preset tare
PI control with auto-manual set points
Outputs for isolated analogue 1-5/0-10Volts or 0/4 – 20mA
Data logging via SD card
Version II of the DPM6004MF has an improved, simplified user menu interface, operation service manual, and much improved EMI immunity.   Design engineers also improved the standard SD card functionality for fast on-site internet software upgrades with remote registration. While busy, they also vastly improved the on-board PI control, on-board system diagnostic information and output simulation function.
When used specifically for the bulk handling industry, the DPM6004MF can be used in conjunction with Instrotech's range of fully hermetically sealed, stainless steel load cells from Vishay Revere Precision Group. The Revere bending beam load cell, the model SHBxR, is particularly suitable for low capacity platform scales, packaging machines, belt-weighers, hybrid scales and process weighing applications.
Suited to capacities of 5 to 350kg, the SHBxR load cell is a fully-welded construction and water block cable entry ensures that it can be reliably used in tough environments found in food, chemical and process industries. For intrinsically safe and/or potentially explosive atmospheres the load cells are available with both local and international ATEX approval.
Contact INSTROTECH for more information: Tel: + 010 1595 1831 email: sales@instrotech.co.za