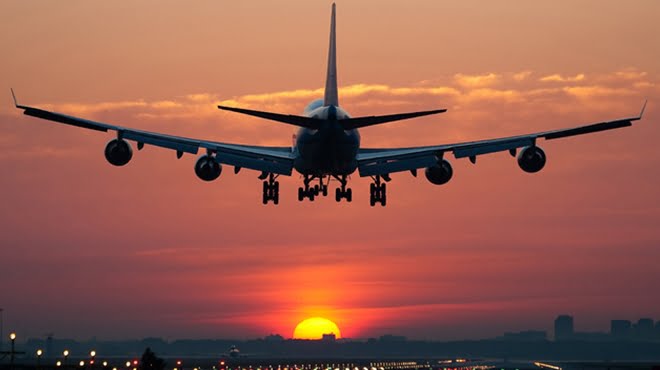 South Africa's two busiest airports, Cape Town International Airport and OR Tambo International, are headed for major upgrades and facelifts that will cost billions of rands.
This is according to Transport Minister Dipuo Peters, saying that the capital investment programmes across the Airports Company South Africa (Acsa) were defined primarily to address refurbishment and replacement requirements of existing infrastructure and also to provide new or additional capacity. 
The first intervention, Peters says, is to ensure the realisation of the full benefit of the existing infrastructure and assets over their entire useful lives as well as ensuring compliance with applicable legislation, standards and best practices.
"The second is to introduce new or additional capacity to ensure that the Acsa network of airports can support the growth in air transport demand in a sustainable manner," she says. 
In the wake of Acsa's announcement to drop airport tariffs with 35%, concerns were raised as to whether planned developments had been jeopardized. According to OR Tambo General Manager Bongiwe Pityi, however, the budgets for the developments "were drawn up some time ago in the knowledge that regulated tariffs would be reduced".
"The 35% tariff decrease does not mean that all airport infrastructure development stops," Pityi told Traveller24. 
These are the expansions that can be expected at SA's two major airports in the coming years – 
Cape Town International Airport
Realigned runway 
The most prominent upgrade coming to Cape Town International Airport is a new, realigned runway and associated taxiways. The upgrade will amount to R3.18 billion.
Preliminary work on the project started seven years ago in 2008, Peters said in reply to a written Parliamentary question from the DA's Pieter van Dalen. A preliminary design has been accepted and an environmental impact assessment approval is being awaited.
Work is scheduled to start in July 2017, and the project is due to be completed by December 2021.
Terminals 
The building of a new domestic arrivals terminus has been on hold since April 2012 because of regulator-related issues, Peters says. "With the recent approval of permissions, it has been restarted and will be prepped for tender stage." 
Construction is due to start in March 2018 and the project is scheduled to be finished by April 2020.
Terminal two at Cape Town International "will be redeveloped at a hefty price tag," she says. The project was due it kick off in February this year, while construction is scheduled to start in March 2019.
This project is expected to be completed by September 2022.
Boarding Gates 
New boarding gates and an international departure lounge will be added in an R100 million building project due to begin in March 2018 and ending in June 2019, Peters says. 
OR Tambo International Airport 
Upgrades to accommodate larger aircraft
The most costly project planned for OR Tambo will be the construction of what the transport ministry calls "remote apron stands", aimed at housing additional requirements for larger aircraft like the Airbus A380 as well as providing a space for passengers who need to be bussed from the aircraft. 
The construction of these 'remote apron stands' will amount to R1.584 billion, the Department of Transport says, while enablement work for the stands will cost R159 million.
The planned completion date is June 2023.
Terminals 
At OR Tambo, the R448 million refurbishment and redevelopment of Terminal A is projected to begin in February next year, and will be completed by October 2020.
An additional baggage carousel will also be built at Terminal A, of which construction is geared to start in January 2018 and should be completed by the following June, Peter says. 
Human resources and smart security 
In addition to these structural upgrades, SA's Department of Home Affairs in January this year also announced it will be allocating R25 million to increasing OR Tambo International Airport's capacity in the upcoming 2017/2018 financial year. 
The aim of this financial injection would be mainly to appoint an "additional 58 immigration officials increase capacity in the DHA's management team," Home Affairs Minister Malusi Gigaba said at the time.
An additional R17 million from the National Treasury for the 2018/2019 financial year has also been allocated to further increase staff capacity at OR Tambo, amounting to a R42 million boost to SA's biggest international airport over the next two years. 
OR Tambo is also in the process of rolling out smart security initiatives, with the aim of operating airport immigration completely digital in future. 
---
Source