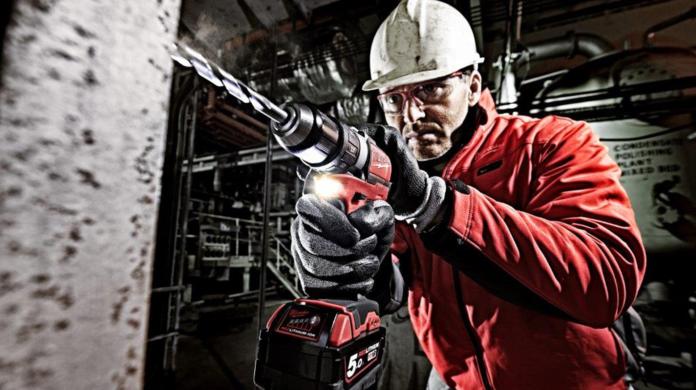 If you need to drill or fix anything to anything there is only one company that can satisfy all your requirements, and that's Upat SA. Established in 1983 Upat SA is a supplier of construction fasteners (comprising anchor bolts, chemical anchors, nylon plugs etc,) drill bits and rotary hammer drilling machines. And they'll be at the Industrial Showcase-Cape this year.
The company is the regional distributor for a number of global brands such as fischer fasteners, STABILA measuring equipment and spirit levels, Eibenstock diamond coring and associated products, Starmix specialised vacuum cleaners, and the iconic Milwaukee range of portable heavy-duty power tools for the professional user.
Upat SA's service offering is styled around the four stages of the construction cycle: Positioning, Opening, Fixing and Closing.
Positioning – Whether it's a DIY repair or a massive infrastructure project it all starts with correct measurement and positioning. That's where the German STABILA brand of measuring tools, laser distancers and spirit levels set the benchmark.
Opening – every project needs to be opened and this is where the Eibenstock range of drill bits and cores complement the Milwaukee range of professional power tools.
Fixing – once the position has been established and the appropriate opening made, it's time to fix the items together. The fischer range of nylon fixings, steel and chemical anchors, screws, pipe clamps, gas nail guns and powder-actuated tools is unbeatable.
Closing – once completed the job needs to be closed and sealed to prevent any unforeseen damage, corrosion or instability. A range of fire protection systems, PU foams, sealants and adhesives are there to make sure that every – and any – application can be dealt with.
In addition to their exhibition space Upat SA will be conducting daily demonstrations from 12h00 to 12h30 in the dedicated demonstration area. On show will be the Milwaukee range of corded and battery-powered tools drilling, cutting and grinding into bricks and concrete. If you use this type of equipment in your daily work this is a demonstration not to miss.